Job was saved successfully.
Job was removed from Saved Jobs.
Sr. eCommerce Marketing Analyst, Integration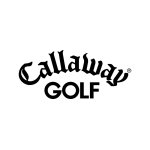 ---
Job Description
Callaway Golf Company is a leader in total performance, premium golf equipment and active lifestyle products while also being a great place to work! We are passionate and push the limits of innovation. We dare to be great while acting with integrity and respect. We stay hungry, yet humble. All while having fun and making golf enjoyable for everyone!
Our company is a blend of experience and diverse backgrounds, and our leaders have a strong history of building and selling successful initiatives. We are working to build a truly groundbreaking company, and we want top-notch people to join us in that mission.
JOB OVERVIEW
The Sr. Ecommerce Marketing Analyst, Integration will be required to work with multiple brand managers and ecommerce managers as well as 3rd party partners to build partner integrations for our ecommerce sites. This position will help provide technical expertise in identifying, evaluating, implementing and supporting 3rd party ecommerce integrations.
ROLES AND RESPONSIBILITIES
Work closely with eCommerce teams to prioritize business requirements.
Analyze consumer feedback to identify website issues/incidents, features, functions and recommend enhancements working closely with ecommerce business managers, marketing teams
Work with User Experience/Digital/Marketing/brand teams to develop concepts that address website usability and best practices
Configuring business system integrations
Diagnosing, troubleshooting and resolving integration questions, issues and other requests
Work closely with Hybris development team, Quality assurance teams, third party Integration vendors and Infrastructure/security team to validate web enhancements.
Will be responsible for testing all the enhancements and doing an acceptance testing before releasing the features.
Proactively monitoring and resolving broken integrations
Writing and updating internal and external training materials on integrations
Writing and updating knowledge base articles related to integrations
Maintain documentation for all the sites for features and functions
Review project tasks and provide accurate estimates for completion of tasks.
TECHNICAL COMPETENCIES (Knowledge, Skills & Abilities)
Familiar with 3rd party integrations such as ratings and reviews, product recommendations and email marketing tools.
Able to work with business analysts under general supervision and consulting guidance to translate functional design into technical specifications.
Strong conceptual reasoning skills and discretionary judgment.
Strong problem solving skills and an aptitude for learning new technologies, applications and technical concepts
Strong project management and facilitation skills.
Strong communication skills, oral and written.
Highly organized, process driven and able to manage multiple projects at the same time
Good working knowledge of javascript, jquery and scripting languages
Experience with tag management tools such as Google Tag Manager, Google Analytics
Building and consuming API's
Basic working knowledge of ecommerce processes and all aspects of testing.
Familiarity with researching web capabilities
Able to work extended or non-standard hours to support business needs to ensure better experience for the consumer.
EDUCATION AND EXPERIENCE
Minimum 5 years' experience working on 3rd party integrations for ecommerce sites.
HTML5, CSS, Jquery, JSTL, JSP
Web API's and technologies e.g. HTTP, REST, Webhooks, OAuth
Postman (or similar) API testing
Java Spring Framework
SQL
Experience in any of the ecommerce platforms like Hybris, Magento, Demandware. Hybris is a Plus
Bachelor's degree in computer science, marketing or related area, or equivalent additional work experience required.
Callaway Golf is an Equal Opportunity Employer.
#LI-EH1
---
---
Carlsbad
,
California
,
United States
Our Brand Callaway was founded on the bold principle of creating demonstrably superior and pleasingly different golf products. That approach, coupled with a commitment to doing work we are proud of, has catapulted the company to a global leader in golf equipment and services. Creating innovative, high-performance golf equipment is a perpetual challenge. It demands a relentless commitment to be th...
---