Job was saved successfully.
Job was removed from Saved Jobs.
Director, Performance Marketing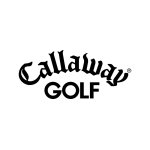 ---
Job Description
Who We Are Today
TravisMathew is now a leading innovator in lifestyle and performance apparel. Using best-in-class fabrications and designs, we are pushing forward a growing market trend towards casualization. For us, comfort comes first. Every TravisMathew product is created with attention to detail, designed to deliver the perfect fit and soft, lightweight feel. By offering hundreds of varied, unique deigns across monthly new product releases, we are establishing a new standard for the young professional. We want to elevate your look with details, subtleties, and craftmanship that will get you noticed … but without flash or pretension. As an aspirational brand, TravisMathew prides itself on being approachable. Anyone and everyone can look great – and feel great – in TravisMathew. We're throwing a party and you're invited.
Where We Are Going
At TravisMathew we don't just dream big, we plan big. Our goal is to become the top premium menswear brand in the United States with a global presence, while keeping our employees and customers at the forefront of all we do. We believe that a winning office culture will include opportunities for new leaders, a fun work environment, and cultivating an ideal work / life balance for our employees. We are committed to celebrating and achieving diversity in all facets of our business. Additionally, TravisMathew is focused on the development of sustainable practices, challenging ourselves to discover innovations in design, production and technology.
JOB OVERVIEW
The Director, Performance Marketing is responsible for the consumer digital and offline demand generation activities for TravisMathew North America. This includes the management of all paid search, paid social, display / native, Connected TV, YouTube, affiliate, digital radio, and direct mail. The individual will maximize all these performance marketing channels productivity, blending company strategy, consumer insights, and data analytics to deliver a growth plan.
This role will be based out of TravisMathew offices in Huntington Beach, CA.
ROLES AND RESPONSIBILITIES
Manage the digital team and multiple external agencies to drive the execution of their responsibilities
Manage the day-to-day advertising operations and continuously evaluate and optimize marketing spend and channel allocation. Hands-on development, testing, and optimization of all digital marketing activities
Manage digital marketing agencies and partners to execute on strategy and spend profile that aligns to business goals
Manage affiliate marketing strategy and oversee execution; deliver results through affiliate channel by balancing growth with ROI while driving rapid experimentation and learning
Oversee and evaluate existing marketing channels, developing and testing new channels to determine investment depth and channel mix to drive customer acquisition
Oversee the SEO Program in conjunction with outside agency and cross functional support team
Evaluate the effectiveness of all digital marketing channels and create a strategic measurement framework that supports both operational and longer- term decisions
Evaluate and test new marketing strategies and channels based on industry best practices; identifying and prioritizing improvement opportunities
Communicate how the various channels play together, with close audience and targeting management to stitch together insights across all acquisition channels
Translate performance marketing information into new ideas, consumer insights, and innovation possibilities.
Ideate with the functions across marketing, ecommerce operations, and business analytics to understand results and sharpen activities
Collaborate with Brand Managers to plan and execute high-impact creative and consistent brand voice through the marketing funnel
Collaborate with eCommerce leadership to oversee annual media planning efforts that build from company growth strategy, and customer retention KPIs
Report on channel strategy performance against KPIs, identifying opportunities for continuous improvement and optimization
Manage and ensure fiscally-sound execution of our customer acquisition budget
Coach and mentor the digital team and ensure their professional skills are constantly improving
TECHNICAL COMPETENCIES (Knowledge, Skills & Abilities)
Proficient in Google, Facebook, Criteo, Tatari, Media Math (or other DSP)
Proficient in data privacy landscape (i.e., CCPA) including platform updates
Proficient in building and managing multi-tactical paid media plans (SEM, Shopping, Display, Social, and Affiliate) using data and insights, with deep understanding of CAC, LTV, and ROAS using MTA modeling
Proficient in managing paid media budgets (in partnership with agencies) >$10M/year; preferably for an omni channel DTC company
Proficient in web analytics and visualization tools
Ability to operate at a strategic and executional level
Ability to perform at high levels in a fast-paced ever-changing work environment
Ability to use data to derive insights and drive business and marketing decisions
Ability to work with product leaders to influence product direction to help achieve growth targets
Ability to work effectively and collaboratively with cross-functional teams and stakeholders
Strong ad copy writing and process testing skills
Strong analytical skills with demonstrated fluency in data and analytics
Strong communication and collaboration skills
EDUCATION AND EXPERIENCE
Bachelor's Degree in business, data science, marketing, or related field
Minimum 10 years' paid media strategy and planning experience in consumer goods or related industries
Minimum 5 years' hands-on paid search and YouTube advertising experience
Minimum 5 years' experience in a leadership capacity
TravisMathew is an Equal Employment Opportunity
#LI-AW1
---
---
Carlsbad
,
California
,
United States
Our Brand Callaway was founded on the bold principle of creating demonstrably superior and pleasingly different golf products. That approach, coupled with a commitment to doing work we are proud of, has catapulted the company to a global leader in golf equipment and services. Creating innovative, high-performance golf equipment is a perpetual challenge. It demands a relentless commitment to be th...
---