Job was saved successfully.
Job was removed from Saved Jobs.
Sr Front End Software Engineer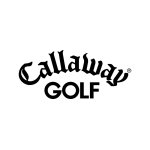 ---
Job Description
Callaway Golf Company is a leader in total performance, premium golf equipment and active lifestyle products while also being a great place to work! We are passionate and push the limits of innovation. We dare to be great while acting with integrity and respect. We stay hungry, yet humble. All while having fun and making golf enjoyable for everyone!
Our company is a blend of experience and diverse backgrounds, and our leaders have a strong history of building and selling successful initiatives. We are working to build a truly groundbreaking company, and we want top-notch people to join us in that mission.
JOB OVERVIEW
Responsible for the front-end development of user interfaces ensuring an enhanced user experience. Follow emerging trends, adhere to development best practices, and help make improvements to existing web pages, emails, and all other user interfaces/experiences.
This role will be based out of Fort Worth, Texas, San Diego, California, or Huntington Beach, CA.
ROLES AND RESPONSIBILITIES
• Work in collaboration with Callaway Golf Designers to turn their vision into functional HTML templates integrated into SAP Hybris across international sites and multiple brands
• Work in collaboration with backend developers to ensure proper implementation of website data and functionality.
• Help manage projects through the design, development and QA processes
• Continue to expand knowledge of new technologies, as well as strengthen current knowledge base
• Build responsive sites for mobile and desktop web experiences.
• Follow the latest advancements in front end technologies and techniques.
• Review code and mentor other developers on best-practices for front end development.
• Help import content and product data into sites using a multi-country model including localization and site-specific catalogs
• Help integrate images from digital asset management systems
TECHNICAL COMPETENCIES (Knowledge, Skills & Abilities)
• Experience developing web-based responsive applications
• Fluent in HTML/CSS/Javascript and able to develop rich client experiences from mockups from the ground up
• Experience with CSS preprocessors such as LESS or SASS
• Experience building responsive templates using bootstrap
• Front end and visualization experience using JavaScript and extensive experience with jQuery Libraries, React.js, or native JS for DOM manipulation.
• Experience using HTML markup languages such as JSTL to create high performing applications
• Experience with CMS platforms, such as WordPress, Shopify or Hybris
• Experience using web templating engines
• Extensive knowledge of respective browser compatibility issues (Internet Explorer, Firefox, Safari, Chrome).
• Experience integrating iframes
• Experience loading product and content data onto management tools
• Experience with front end build tools such as webpack, gulp, grunt, etc.
• Experience with development processes including git
• Experience in working with client and offshore team to ensure seamless delivery.
• Creative, artistic and understanding of how human interacts with computer
• An impeccable eye for detail with the ability to match your UI to any design in a cross-browser and device environment
• Strong interpersonal and communication skills with an affinity for problem-solving
• Ability to self-manage during projects and proactively raise issues/concerns to the team
• A desire to own a project from beginning to end, with a strong sense of pride in a job exceptionally done
EDUCATION AND EXPERIENCE
• Bachelor's degree (B.S. or B.A.) or equivalent experience in a web development related field
• Minimum 5 years of related experience
• Experience with Hybris eCommerce a plus
Callaway Golf is an Equal Opportunity Employer.
#LI-EH1
---
---
Carlsbad
,
California
,
United States
Our Brand Callaway was founded on the bold principle of creating demonstrably superior and pleasingly different golf products. That approach, coupled with a commitment to doing work we are proud of, has catapulted the company to a global leader in golf equipment and services. Creating innovative, high-performance golf equipment is a perpetual challenge. It demands a relentless commitment to be th...
---