Job was saved successfully.
Job was removed from Saved Jobs.
IT Business Relationship Partner – North America Apparel (Finance/Retail)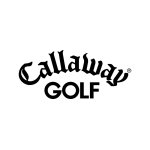 ---
Job Description
Callaway Golf Company is a leader in total performance, premium golf equipment and active lifestyle products while also being a great place to work! We are passionate and push the limits of innovation. We dare to be great while acting with integrity and respect. We stay hungry, yet humble. All while having fun and making golf enjoyable for everyone!
Our company is a blend of experience and diverse backgrounds, and our leaders have a strong history of building and selling successful initiatives. We are working to build a truly groundbreaking company, and we want top-notch people to join us in that mission.
JOB OVERVIEW
We are looking for a motivated individual to join our Company as an IT Business Relationship Partner focusing on Finance and Retail for our North America Apparel Business. The incumbent will work with multiple business units and functions fostering strong and collaborative relationships that will drive joint decision-making and completion of IT initiatives. This role is responsible for supporting creative and out of the box solutions that support business needs and drive the business forward. The ideal candidate will have Business Process knowledge in one or more areas in Finance and Sales across multiple channels.
ROLES AND RESPONSIBILITIES
Act as a Relationship Manager
Primary point of contact between IT and the respective Business Function(s) – build and manage strategic partnership between IT and Business and act as a Trusted Advisor to the Business.
Review Business requirements and ensure IT solutions meet the needs of the Business.
Participate in developing Business Capability Roadmap and assist in building a Technology Initiatives Portfolio.
Build strong, collaborative relationships with business clients.
Build strong, collaborative relationships with IT service owners.
Track client satisfaction with services provided.
Continuously improve, based on feedback from clients.
Communicate With Business Stakeholders
Communicate with Business Leadership and IT Leads to align on status of current projects and establish a roadmap for future tactical and strategic initiatives.
Ensure that effective communication occurs related to service delivery and project delivery (e.g. planned downtime, changes, open tickets).
Manage expectations of multiple business stakeholders.
Provide a clear point of contact within IT for each business stakeholder.
Act as a bridge between IT and the business.
Service Delivery
Service delivery breaks out into three activities: service status, changes, and service desk tickets
Understand at a high level the services and technologies in use.
Work with clients to plan and make sure they understand the relevance and impact of IT changes to their operations.
Define, agree to, and report on key service metrics.
Act as an escalation point for major issues with any aspect of service delivery.
Work with service owners to develop and monitor service improvement plans.
Project Delivery
Ensure that the project teams provide regular reports regarding project status, issues, and changes.
Work with project managers and clients to ensure projects requirements are well understood and documented and approved by all stakeholders.
Ensure that the project teams provide key project metrics on a regular basis to all relevant stakeholders.
Knowledge of the Business
Understand the main business activities for each department.
Understand which IT services are required to complete each business activity.
Understand business processes and associated business activities for each user group within a department.
Advocate for Your Business Clients
Act as an advocate for the client – be invested in client success.
Understand the strategies and plans of the clients and help develop an IT strategic plan/roadmap that maps to business strategies.
Help the business understand project governance processes.
Help clients to develop proposals and advance them through the project intake and assessment process.
Influence Business and IT Stakeholders
Influence business and IT stakeholders at multiple levels of the organization in order to help clients achieve their business objectives.
Leverage existing relationships to convince decision makers to move forward with business and IT initiatives that will benefit the department and the organization as a whole.
Understand and solve issues and challenges such as differing agendas, political considerations, and resistance to change.
TECHNICAL COMPETENCIES (Knowledge, Skills & Abilities)
Ability to communicate with senior stakeholders to influence the status quo.
Able to communicate up and down the management chain, providing the appropriate message to the audience.
Customer-oriented approach in resolving issues and managing communications.
Ability to offer constructive suggestions and acts as a trusted advisor to the business.
Ability to build relationship with stakeholders in Business and IT and influence others to achieve results.
Highly motivated and self-directed; able to effectively prioritize and execute while under pressure.
Leadership, organizational and interpersonal skills, ability to work with people from different disciplines, competency in clear, concise, and tactful communication with senior management teams.
Experience working in a team-oriented, collaborative environment.
Empathetic and with strong interpersonal skills.
Able to influence, negotiate, and resolve conflict.
Proven ability to communicate and explain complex issues in clear, concise, persuasive language both verbally and in writing.
Highly adaptable and flexible; able to adjust quickly to new situations and changing priorities.
Facilitate and influence end-to-end engagement to achieve desired business outcomes.
Excellent understanding of one or more business areas and a comprehensive understanding of the IT organization.
Demonstrated knowledge of core business processes and operations.
Ability to understand and consider the business impact of potential issues and solutions.
Understand and able to communicate core concepts and lifecycle of IT lines of service (e.g. hardware, software, security, project management).
Sales or Finance process experience.
Understand and able to communicate complex business requirements to the technology teams.
Understands and able to communicate technology fundamentals to business teams.
EDUCATION AND EXPERIENCE
Bachelor's degree in computer science or relative business or technology field required, advanced degree strongly preferred.
Minimum 7 year experience working in a large, complex, and customer-focused service delivery environment, in support of business strategy.
Minimum 2 year of proven leadership experience in a business-facing IT organization with demonstrated experience in partnering with business stakeholders.
Experience facilitating change management involving business processes and organizational change.
Proven experience conducting business analysis and soliciting, understanding, and verifying business requirements.
Experience of working with SAP S/4HANA or ECC is a plus.
Callaway Golf is an Equal Opportunity Employer.
#LI-EH1
---
---
Carlsbad
,
California
,
United States
Our Brand Callaway was founded on the bold principle of creating demonstrably superior and pleasingly different golf products. That approach, coupled with a commitment to doing work we are proud of, has catapulted the company to a global leader in golf equipment and services. Creating innovative, high-performance golf equipment is a perpetual challenge. It demands a relentless commitment to be th...
---