Job was saved successfully.
Job was removed from Saved Jobs.
Manager, IT Business Solutions (Digital & Retail/DTC)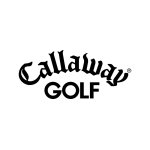 ---
Job Description
Callaway Golf Company is a leader in total performance, premium golf equipment and active lifestyle products while also being a great place to work! We are passionate and push the limits of innovation. We dare to be great while acting with integrity and respect. We stay hungry, yet humble. All while having fun and making golf enjoyable for everyone!
Our company is a blend of experience and diverse backgrounds, and our leaders have a strong history of building and selling successful initiatives. We are working to build a truly groundbreaking company, and we want top-notch people to join us in that mission.
JOB OVERVIEW
We are looking for a dynamic leader to join our IT Team to provide Functional and Technical support to Retail and eCommerce Channels for our North America Apparel Business. The position will play a key role in the development and growth of our Retail and eCommerce footprint. This role is a great opportunity for someone who is passionate about DTC Technology and the ideal candidate should have extensive experience in both Retail and eCommerce technologies. However, we are open to hiring someone who has background in either Retail or eCommerce technology but is willing to learn the applications and technologies involved in the other Channel. This role will be responsible for partnering with both Channel Leaders in Business and IT Teams to facilitate successful delivery of innovative solutions to support our DTC Business Strategy.
ROLES AND RESPONSIBILITIES
Ownership of our Direct-to-Consumer Platforms and be the primary point of contact between IT and the Business Teams in eCommerce and Retail Channels for our North America Apparel Business.
Retail -

Responsible for New Store Openings and providing support to existing stores across our retail landscape for POS and other software, hardware, network, and associated systems.
Coordinate testing of End-to-End POS Data flow, SAP CAR and SAP S4HANA Data Integration.
Lead delivery of Technology solutions in Retail Planning and Allocation.

eCommerce –

Responsible for the operational efficiency of our eCommerce Platform supporting North America Apparel Brands.
Regularly evaluate and report site performance, sales and results to the Business and IT Leadership and identify opportunities to improve performance.
Coordinate with broader IT DTC team to design, build, test and deploy the SAP Hybris eCommerce solution components, including integration with other SAP and non-SAP systems.
Work with Channel Business and IT teams to develop and execute eCommerce Roadmap and Capability to drive eCommerce site strategy that is aligned with overall Business Goals.

Builds strong working relationships with key stakeholders in Marketing, E-commerce, Retail, ITand sales/operations teams to bring efficiencies to ongoing enhancements and planned projects.

Review Business requirements and ensure IT solutions meet the needs of the Business.

Work with teams spread out globally (Offshore, Nearshore and Onsite) and manage the teams in a matrix organization.

Ensure that policy, regulatory and control requirements are met through execution of standard transition checklists and procedures

Work with the Change Advisory Board to ensure all scheduled and emergency changes take place with little or no impact to the business.

Participate in developing Business Capability Roadmap and assist in building a Technology Initiatives Portfolio in DTC.

Proactively collaborate with stakeholders across IT/Business to identify potential issues and risks and work with relevant parties to resolve them, or escalate them to the project / application team.

Communicate with Business Leadership and IT Leads to align on status of current projects and establish a roadmap for future tactical and strategic initiatives.
COMPETENCIES (Knowledge, Skills & Abilities)
In-depth business process and industry knowledge in Retail, apparel and fashion business
Experience of working in GK POS, SAP CAR and SAP Hybris technologies preferred but we will consider candidates experienced in similar retail and eCommerce technologies.
Experience of implementing leading retail planning applications is a plus.
Experience of working with SAP S/4HANA or ECC is a plus.
Customer-oriented approach in resolving issues and managing communications.
Exceptional leadership, organizational and interpersonal skills, ability to work with people from different disciplines, competence in clear concise and tactful communication with senior management teams
Expert project management skills, including ability to use influence, persuasion, and mediation to resolve issues and drive consensus
Ability to build relationship with stakeholders in Business and IT and influence others to achieve results.
Ability to work in a matrix organization for successfully delivery of Technology Initiatives.
EDUCATION AND EXPERIENCE
Bachelor's degree in Business, Engineering or Computer Science or equivalent experience.
Minimum of 5 years of experience in related field.
Minimum of 3 years of Digital/Software Product Management, Online Marketing, ecommerce,Retail or other relevant experience.
Experience in SAP Hybris or other major ecommerce platforms; Adobe Experience Manager or other CMS.
Experience in Retail/CPG/Hi-Tech industry is a plus
Experience with agile development methodology
Ability to think critically, thoroughly and analytically when resolving technically complex problems
Ability to juggle multiple projects, prioritize and meet deadlines.
Excellent interpersonal, written, and verbal communications skills
Callaway Golf is an Equal Opportunity Employer.
#LI-EH1
---
---
Carlsbad
,
California
,
United States
Our Brand Callaway was founded on the bold principle of creating demonstrably superior and pleasingly different golf products. That approach, coupled with a commitment to doing work we are proud of, has catapulted the company to a global leader in golf equipment and services. Creating innovative, high-performance golf equipment is a perpetual challenge. It demands a relentless commitment to be th...
---