Job was saved successfully.
Job was removed from Saved Jobs.
Process Engineer - Golf Ball R&D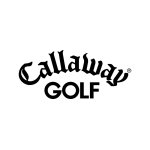 ---
Job Description
Callaway Golf Company is a leader in total performance, premium golf equipment and active lifestyle products while also being a great place to work! We are passionate and push the limits of innovation. We dare to be great while acting with integrity and respect. We stay hungry, yet humble. All while having fun and making golf enjoyable for everyone!
Our company is a blend of experience and diverse backgrounds, and our leaders have a strong history of building and selling successful initiatives. We are working to build a truly groundbreaking company, and we want top-notch people to join us in that mission.
JOB OVERVIEW
The Process Engineer will be part of the Golf Ball R&D Team working to produce new technologies and top-performing golf ball processes. Under the guidance of Management, this person will focus on process development, prototyping capabilities along with efficiency, and quality improvements with feasibility for manufacturing. This is a highly cross-trained position with additional responsibilities supporting other golf ball fabrication processes within golf ball R&D.
ROLES AND RESPONSIBILITIES
Participate and lead research in multiple golf ball related areas, which may include, but are not limited to: process development, material development, and new equipment development
Participate and lead research of various golf ball fabrication processes, which may include, but are not limited to: rubber mixing, compression molding, injection molding, surface prep, and paint application through use of simulation tools, Design of Experiments (DOE) methodology, and good engineering practices.
Participate in project teams, using process knowledge, performance knowledge, and other analysis to recommend design strategies.
Frequently work with technicians to develop process (both equipment and procedures)
Lead the ongoing evaluation of new equipment, processes, and procedures
Write reports and present project findings, status, and timelines in project reviews.
Basic maintenance and troubleshooting of equipment, including cleaning associated equipment
Provide technical input and guidance in the selection of vendors for research projects. Act as a technical liaison and project manager, working with them to complete research and innovation related projects and visiting them to manage and sign off on work, as required.
Assist in the implementation of new fabrication materials into the manufacturing environment, including establishing material specifications for production
Act as a technical liaison and provide direction to our internal prototyping and testing teams.
Maintain awareness of R&D projects led by peers and contribute as necessary.
Assist in the implementation of new fabrication materials into the manufacturing environment, including establishing material specifications for production
TECHNICAL COMPETENCIES (Knowledge, Skills & Abilities)
Required:
Processing experience, injection molding, rubber
Experience utilizing good scientific study fundamentals and testing methods.
Ability to multi-task and use good discernment and prioritization when independently managing ones time.
Experience working on assignments that are highly complex in nature where considerable knowledge and independent action is required in resolving problems and making recommendations.
Strong interpersonal and clear communication skills.
Ability to lead technical meetings and report project status.
Ability to travel as required to vendors, trade shows, etc. both domestically and abroad.
Proficiency with Microsoft Excel, Word, Powerpoint, Outlook
Preferred:
Comfort with coding languages and the ability to build analysis tools given large amounts of data (i.e. big data analysis, machine learning, multi-variable analysis, statistics and/or optimization).
Basic knowledge and experience with Matlab, Minitab, JMP, or equivalent engineering analysis software.
Exposure and experience with Lean Methodology and Six Sigma.
Knowledge of Siemens NX or equivalent CAD program.
Understanding and interest in the game of golf.
Experience working with suppliers in an independent mode to solve technical problems.
Experience with R&D and/or manufacturing labs.
Injection molding experience or plastic knowledge
Rubber knowledge
Moldflow
EDUCATION AND EXPERIENCE
BS in Engineering discipline, Mechanical or Materials preferred
Minimum 3 years related process experience.
PHYSICAL REQUIREMENTS (if applicable)
Work is performed in a designated laboratory environment.
Occasional travel required; domestically and abroad.
Frequently required to kneel and bend over at the waist
Frequently required to stand for prolonged periods of time
Occasionally required to lift up to 50 lbs
Frequently exposed to excessive noise
Occasionally exposed to dust, fumes or chemicals
Callaway Golf is an Equal Opportunity Employer.
#LI-CM1
---
---
Carlsbad
,
California
,
United States
Our Brand Callaway was founded on the bold principle of creating demonstrably superior and pleasingly different golf products. That approach, coupled with a commitment to doing work we are proud of, has catapulted the company to a global leader in golf equipment and services. Creating innovative, high-performance golf equipment is a perpetual challenge. It demands a relentless commitment to be th...
---