Job was saved successfully.
Job was removed from Saved Jobs.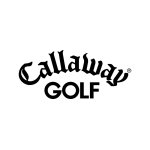 ---
Job Description
Callaway Golf Company is a leader in total performance, premium golf equipment and active lifestyle products while also being a great place to work! We are passionate and push the limits of innovation. We dare to be great while acting with integrity and respect. We stay hungry, yet humble. All while having fun and making golf enjoyable for everyone!
Our company is a blend of experience and diverse backgrounds, and our leaders have a strong history of building and selling successful initiatives. We are working to build a truly groundbreaking company and we want top-notch people to join us in that mission.
ROLES AND RESPONSIBILITIES
Oversee a small group of employees and give technical and process direction
Make recommendations on budgetary items
Troubleshoot all aspects of the golf ball manufacturing process
Identify improvement opportunities related to current process and equipment
Lead technical work streams of major capital projects
Conduct pilots and feasibility studies for existing and new processes
Work effectively and professionally with all levels of employees
Provide professional and respectful communication, written and verbal, to all levels of manufacturing
Establish and maintain manufacturing instructions
Act as project leader for critical engineering initiatives
Train production personnel on new, or modified manufacturing operations as required
Lead Kaizen Events and Continuous Improvement Projects
Coach and train the Engineering Technicians to elevate the technical competence in their departments
Review, modify and implement manufacturing instructions and standard work in coordination with the operations team and training department
Drive initiatives designed to improve overall process capability
Works towards improvements for process efficiencies
Work in a safe manner following all PPE and standardized processes
Perform all other duties as assigned by the Supervisor.
TECHNICAL COMPETENCIES (Knowledge, Skills & Abilities)
Must be able to read, write and understand English
Strong competency with Microsoft Works programs including Excel, Word and Access
Strong competency with Minitab or other statistical software
Use and understand a wide variety of manufacturing equipment and programs to enhance and support manufacturing processes
Ability to manage various projects, multi-task, and assign tasks when required.
Excellent process identification, evaluation, and problem solving skills.
Ability to elicit cooperation from management and other departments.
Ability to work independently and rapidly adapt and respond to priority changes based on business needs.
Work extended hours and travel in critical situations.
Strong interpersonal skills and professional demeanor.
Ability to maintain professional customer relations and to deal responsively with management and peers.
Demonstrate excellent attention to detail.
Strong written and verbal communication skills.
Ability to lead and direct a small group of employees on a large scale project
EDUCATION AND EXPERIENCE
Bachelor's Degree in Engineering, preferably Chemical or Mechanical Engineering
2 to 3 years demonstrated experience as an acting Project Lead
5 to 7 years related experience and/or training in field; or equivalent combination of education and experience.
Prior experience in the Rubber industry is preferred
Six Sigma or Lean Manufacturing certification
PHYSICAL REQUIREMENTS / WORK ENVIRONMENT (if applicable)
The employee may be frequently expose to fumes or airborne particles
The employee may be exposed to confined spaces while working on machines
The employee is regularly required to stand and walk for long periods of time.
The employee may be required to stand, sit, crouch, walk and bend/conform in uncomfortable positions for varying periods of time
Will be required to use vision including close vision, color vision, peripheral vision, depth perception, and the ability to adjust focus
Occasionally required to lift up to 50 lbs.
Reasonable accommodations may be made to enable individuals with disabilities to perform the essential functions.
DISCLAIMER
This job description indicates in general terms, the type and level of work performed as well as the typical responsibilities of employees in this classification and it may be changed by management at any time. Other duties may also apply. Distribution of this item outside of the Company without an authorized release is a violation of Company policy.
#LI-AH01
---
---
Carlsbad
,
California
,
United States
Our Brand Callaway was founded on the bold principle of creating demonstrably superior and pleasingly different golf products. That approach, coupled with a commitment to doing work we are proud of, has catapulted the company to a global leader in golf equipment and services. Creating innovative, high-performance golf equipment is a perpetual challenge. It demands a relentless commitment to be th...
---