Job was saved successfully.
Job was removed from Saved Jobs.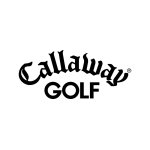 ---
Job Description
Callaway Golf Company is a leader in total performance, premium golf equipment and active lifestyle products while also being a great place to work! We are passionate and push the limits of innovation. We dare to be great while acting with integrity and respect. We stay hungry, yet humble. All while having fun and making golf enjoyable for everyone!
Our company is a blend of experience and diverse backgrounds, and our leaders have a strong history of building and selling successful initiatives. We are working to build a truly groundbreaking company, and we want top-notch people to join us in that mission.
JOB OVERVIEW
The Sr. 3D CAD Engineer is responsible for 3D CAD generation of components used across multiple categories including Golf and Lifestyle Bags. They will expand upon and also develop ground up new ideas and processes for products at a high level of complexity. The candidate should have intimate knowledge of the injection molding and its tooling process, with a deep understanding of it's capabilities and constraints. This will inform their work in turning a conceptual design into a 3D CAD suitable for tooling and final industrialization. Incumbent must be able to work independently, handling multiple projects at one-time, prioritizing tasks and collaborate in a team environment – interpreting direction from fellow designers and directors.
ROLES AND RESPONSIBILITIES
Create and design new product components from concept to an engineered 3D CAD with minimal supervision.
Take existing design concepts (loose sketches or technical drawings) and model 3Ds CADs in Solidworks informed by manufacturing considerations
Conduct market and competitive landscape research to identify trends in the soft goods industry that relate to golf/lifestyle and travel bag design with a focus on hardware and components that can elevate our products
Present and illustrate creative ideas to improve the function, aesthetic and form through design and materials innovation
Manage development process from CAD to Production Ready approved components
Conduct product testing at every step of development to verify that prototypes and production components perform to meet design and functionality intent.
Manage and Request 3D Printed prototypes
Lead prototype reviews and obtain feedback at each stage of development from stakholders (design team, product management, engineering team, manufacturing partners)
Design parts and assemblies for high volume fabric and plastic manufacturing processes: Injection molding, Vacuum forming, Compression molding, Blow molding, etc.
Select and specify materials for production parts based on user needs, performance, function and design.
Analyze data and product specifications to determine feasibility of product proposal.
Liase with local and offshore vendors throughout the development and production process.
Identify, formulate and produce effective solutions to emerging problems.
Collaborate with other designers to develop innovative new products to bring to market.
Work in an independent fashion, solve problems, make decisions, and communicate effectively in difficult situations.
Manage deliverables to stay on time and budget, including presentations and reports to clients and prototype development of parts and assemblies.
TECHNICAL COMPETENCIES (Knowledge, Skills & Abilities)
Proficiency in SolidWorks or similar 3D CAD software.
Passion for designing features and has great fluency with fundamental design engineering principles.
Advanced knowledge in 3D CAD, detailed surfacing, engineering drawings, prototyping and testing for products in multiple materials.
Ability to develop simple and elegant solutions to complex engineering problems.
The ability to collaborate as part of a multi-disciplinary team, communicate and influence throughout organization.
EDUCATION AND EXPERIENCE
Bachelor's degree in Industrial and/or Mechanical Engineering
Minimum 5 years' experience with durable goods manufacturing, particularly working with multiple vendors.
Callaway Golf is an Equal Opportunity Employer.
#LI-CM1
---
---
Carlsbad
,
California
,
United States
Our Brand Callaway was founded on the bold principle of creating demonstrably superior and pleasingly different golf products. That approach, coupled with a commitment to doing work we are proud of, has catapulted the company to a global leader in golf equipment and services. Creating innovative, high-performance golf equipment is a perpetual challenge. It demands a relentless commitment to be th...
---