Job was saved successfully.
Job was removed from Saved Jobs.
Sr. R&D Composites Engineer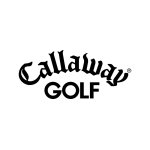 ---
Job Description
Callaway Golf Company is a leader in total performance, premium golf equipment and active lifestyle products while also being a great place to work! We are passionate and push the limits of innovation. We dare to be great while acting with integrity and respect. We stay hungry, yet humble. All while having fun and making golf enjoyable for everyone!
Our company is a blend of experience and diverse backgrounds, and our leaders have a strong history of building and selling successful initiatives. We are working to build a truly groundbreaking company, and we want top-notch people to join us in that mission.
JOB OVERVIEW
Researches and evaluates highly technical issues related to design and fabrication of innovative golf club design concepts under guidance of more experienced engineers and functional team leaders. Organize physical trials of fabrication methods and techniques new or unique to Callaway Golf. Evaluate performance characteristics and helps establish design targets for prototypes and new products. Works on highly complex projects from conceptualization through design and analysis and into product development to manage technical issues that interrelate in the areas of performance, construction, and cost.
ROLES AND RESPONSIBILITIES
Evaluate and implement fabrication methods and processes that support innovative designs.
Assess and mitigate new, unique, and difficult features related to component fabrication.
Lead project teams for performance, prototype, or innovation related activities.
Develop and implement the use of advanced analytical models, including finite element analysis, to evaluate the performance of design concepts.
Seek and evaluate external concepts to bring outside technology to golf designs and fabrication.
Work within company systems for documentation, communication, and work routing.
Submit patent applications to internal legal department to protect Intellectual Property that may be generated.
Write reports and present project findings, status, and timelines in project reviews.
Lead project teams, using process knowledge, performance knowledge, and other analysis to recommend design strategies.
Provide cost analysis of construction or performance features to determine production viability.
Investigate key design parameters and their relationship to product performance.
Pro-actively interface with the Global Engineering Group on issues related to the production implementation of new performance characteristics and designs.
Measure and evaluate competitors clubs for performance, construction, and general technology.
Organize physical prototypes via external suppliers, internal prototype capabilities, or by combining both.
Act as a strong technical liaison with external suppliers, internal prototype labs, and internal testing labs.
Assess supplier process capability to produce both prototype and production parts.
Travel as required to supply base, trade shows, both domestically and abroad.
Maintain awareness of other R&D projects and contribute as necessary.
Other responsibilities may include:
Plan, procure, test, and evaluate physical prototypes to test performance features.
Set up robot and player tests and perform statistical analysis of the results.
Generate highly technical reports and memos detailing performance analysis and test results obtained.
Perform structural, vibration, and acoustic analysis of new concepts and designs.
Organize the physical measurement and testing of prototypes and samples for verification of performance, durability, and conformance.
REQUIRED TECHNICAL COMPETENCIES (Knowledge, Skills & Abilities)
Knowledge and experience utilizing engineering fundamentals and testing methods.
Strong interpersonal and communication skills.
Experience with detailed finite element analysis models of laminated composite materials, preferably in LS-Dyna or Optistruct/Hyperworks.
Experience with a variety of carbon fiber reinforced thermoset matrix composite materials manufacturing processes, including hand layup, compression molding, and/or vacuum bagging.
Strong understanding of the mechanical properties of composite materials.
Experience and understanding of mechanical test methods, including ASTM standard tension, compression and flexural tests.
Ability to work with suppliers to solve technical problems.
Ability to lead technical meetings and report project status.
Basic knowledge of Siemens NX or equivalent CAD program.
Strong working knowledge of Microsoft Excel, Word, PowerPoint, required.
Moderate knowledge of Matlab, Python or equivalent.
PREFERRED TECHNICAL COMPETENCIES
Experience with investment casting, forging, welding, metal finishing, and coatings.
Experience with design, analysis and manufacturing of thermoplastic matrix composite materials.
Experience with machining, assembly, finishing, welding, bonding.
Experience with plastic injection molding.
Experience with Siemens TCUA or equivalent PLM system.
Knowledge of Six Sigma methods, statistical analysis, Minitab or equivalent.
Experience with additive manufacturing of plastics.
Experience with additive manufacturing of metals.
Understanding and interest in golf.
Previous experience in golf industry.
EDUCATION AND EXPERIENCE
Bachelor's Degree in Mechanical Engineering, Materials Science, Math, Physics, or equivalent required. Advanced degree preferred.
Minimum 2 years' experience
Callaway Golf is an Equal Opportunity Employer
#LI-AL1
---
---
Carlsbad
,
California
,
United States
Our Brand Callaway was founded on the bold principle of creating demonstrably superior and pleasingly different golf products. That approach, coupled with a commitment to doing work we are proud of, has catapulted the company to a global leader in golf equipment and services. Creating innovative, high-performance golf equipment is a perpetual challenge. It demands a relentless commitment to be th...
---