Job was saved successfully.
Job was removed from Saved Jobs.
Continuous Improvement Engineer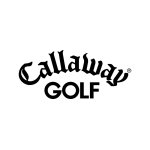 ---
Job Description
Callaway Golf Company is a leader in total performance, premium golf equipment and active lifestyle products while also being a great place to work! We are passionate and push the limits of innovation. We dare to be great while acting with integrity and respect. We stay hungry, yet humble. All while having fun and making golf enjoyable for everyone!
Our company is a blend of experience and diverse backgrounds, and our leaders have a strong history of building and selling successful initiatives. We are working to build a truly groundbreaking company, and we want top-notch people to join us in that mission.
JOB OVERVIEW
The Continuous Improvement (CI) Engineer will support the process improvement initiatives in the DC. This resource will help conduct cross-functional strategic and tactical planning meetings to achieve cross-functional alignment, prioritize, and quantify the benefits of proposed projects. The candidate will rely on their knowledge of Lean Distribution, Six Sigma and Global 8-D Root Cause Analysis problem-solving techniques to train resources, manage projects, solve problems, mitigate risk, optimize systems, and improve business processes. The ideal candidate has experience leading Value Stream efforts in various systems and has a background in production environments.
ROLES AND RESPONSIBILITIES
Analyze current processes by generating Process Flow Diagrams and Value Stream Maps in order to benchmark and/or quantify current performance, identify and quantify waste, and to establish metrics for quantifying the improvement activities.
Provide technical knowledge for continuous improvement efforts aimed at increasing productivity and yields, ensuring key objectives and goals are met.
Work to identify current process capabilities with respect to key product and process parameters.
Support and drive team-based problem-solving methodologies.
Identify and minimize waste by leading and organizing Kaizen events centered on VSM and Poka-Yoke.
Achieve significant improvements in Operational Efficiency by implementing Kanban systems and standardized work distribution practices.
Adhere to the DMAIC process methodology.
Support the execution of studies to stabilize, characterize, and optimize key process parameters. Champion the implementation and sustained use of SPC methods.
Implement appropriate Statistical Process Controls (SPC) and Statistical Quality Control (SQC) tools.
Develop formal process qualification protocols and reports.
Work to ensure process specifications, procedures, and controls related to new products are well documented and communicated before launch.
Through the application of six sigma and statistical methods, define process control requirements as required for new products, processes, and/or equipment.
Work closely with IT to help identify and define external requirements that will improve processes and throughput through system-enhanced capabilities.
Demonstrate deep Project Planning skills to accurately estimate work effort and resources needed to execute initiatives.
Use various Change Management strategies to overcome organizational roadblocks to achieve desired change levels and review outcomes for effectiveness.
Partner with DC Operations Managers and operations leadership to drive process improvements that drives increased throughput and eliminates waste without sacrificing quality.
Supports and drives towards developing of a world class operation.
Supports the reporting of daily, weekly, monthly, quarterly, and annual KPIs as defined by senior operational leadership.
TECHNICAL COMPETENCIES (Knowledge, Skills & Abilities)
Knowledge of manufacturing processes required.
Value stream leader experience preferred.
Self-starter that has the initiative to complete assignments without direct supervision.
Able to effectively work as a part of a team toward meeting company goals.
Solid with MS Word, PowerPoint, Access, and Excel.
Experience and knowledge in Minitab or other statistical tools.
Knowledge of continuous improvement techniques is required.
Knowledge of Six Sigma, 5S, SPC, SQC and other process improvement and monitoring tools required.
Demonstrated strong analytical and problem-solving skills.
Considers and understands financial impact of decisions.
Ability to manage multiple tasks and deliver on-time results.
Team player with good communication skills.
Must show evidence of increasing responsibility with years of experience.
Must be able to demonstrate a successful track record.
Highly energetic, creative, intelligent, and logical.
Able to work extended hours in critical situations.
EDUCATION AND EXPERIENCE
BS in Industrial, Systems, Mechanical Engineering preferred. Relevant field required.
Minimum 3 years' experience demonstrating skills in the above duties.
Lean knowledge to apply lean concepts and principles across an entire value stream. Lean certification is desired.
Project management experience preferred.
Six Sigma Green Belt or Black Belt preferred.
Callaway Golf is an Equal Opportunity Employer.
#LI-CM1
---
---
Carlsbad
,
California
,
United States
Our Brand Callaway was founded on the bold principle of creating demonstrably superior and pleasingly different golf products. That approach, coupled with a commitment to doing work we are proud of, has catapulted the company to a global leader in golf equipment and services. Creating innovative, high-performance golf equipment is a perpetual challenge. It demands a relentless commitment to be th...
---