Job was saved successfully.
Job was removed from Saved Jobs.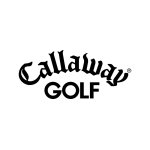 ---
Job Description
Callaway Golf Company is a leader in total performance, premium golf equipment and active lifestyle products while also being a great place to work! We are passionate and push the limits of innovation. We dare to be great while acting with integrity and respect. We stay hungry, yet humble. All while having fun and making golf enjoyable for everyone!
Our company is a blend of experience and diverse backgrounds, and our leaders have a strong history of building and selling successful initiatives. We are working to build a truly groundbreaking company, and we want top-notch people to join us in that mission.
JOB OVERVIEW
The Sr Data Engineer will play a pivotal role in building and operationalizing the minimally inclusive consumer data necessary for the enterprise data and analytics initiatives following industry standard practices and tools. The primary responsibilities will be in building, managing and optimizing data pipelines and then moving these data pipelines effectively into production for key data and analytics consumers like business/data analysts, data scientists or any persona that needs curated data for data and analytics use cases across the enterprise
ROLES AND RESPONSIBILITIES
• Architect, create, maintain, manage, and optimize data pipelines as workloads move from development to production for specific use cases.
• Responsible for using innovative and modern tools, techniques and architectures to partially or completely automate the most-common, repeatable and tedious data preparation and integration tasks in order to minimize manual and error-prone processes and improve productivity.
• Assist with renovating the data management infrastructure to drive automation in data integration and management.
• Develop algorithms and predictive models to solve critical business problems.
• Develop tools and libraries that will help analytics team members more efficiently interface with huge amounts of data.
• Analyze large, noisy datasets and identify meaningful patterns that provide actionable results.
• Develop and automate new enhanced imputation algorithms.
• Work with data lakes and databases including any aspect of administration or support required to maintain them
TECHNICAL COMPETENCIES (Knowledge, Skills & Abilities)
• Excellent at solving analytical problems using quantitative approaches.
• Comfort manipulating and analyzing complex, high-volume, high-dimensionality data from varying sources
• Fluency with at least one scripting language such as Phyton and other languages like R, Java, C, C++, C# is a plus
• Strong knowledge of DevOps workflow, cloud-native platforms (containers, Kubernetes, serverless, etc.) and tools (such as Git), and infrastructure as code (IaC) tools (such as CloudFormation or Terraform)
• Strong ability to collaborate with a variety of roles and harmonize the relationship between business and IT.
• Strong passion for empirical research and for answering hard questions with data.
• Flexible analytic approach that allows for results at varying levels of precision.
• Good written and oral communication skills.
• Good interpersonal skills.
• Highly self-motivated and directed.
• Keen attention to detail.
• Ability to effectively prioritize and execute tasks in a high-pressure environment
• Strong background in Software Engineering
 
EDUCATION AND EXPERIENCE
• Bachelors degree in computer science, mathematics, or statistics
• Minimum 5 years equivalent work experience.
• Minimum 2 years of cloud platform experience
• Experience in AI Hardware in managing and troubleshooting distributed systems like Apache Hadoop, spark and familiarity with Public cloud IaaS/PaaS
• Familiar with common techniques and general ML programming to ensure quality of algorithms before pushing them to production
• Experience with BI and Reporting Tools
• Experience with Data Integration tools like Spark/Databricks or equivalent
• Experience in Linux/Unix shell scripting
Callaway Golf is an Equal Opportunity Employer.
#LI-EH1
---
---
Carlsbad
,
California
,
United States
Our Brand Callaway was founded on the bold principle of creating demonstrably superior and pleasingly different golf products. That approach, coupled with a commitment to doing work we are proud of, has catapulted the company to a global leader in golf equipment and services. Creating innovative, high-performance golf equipment is a perpetual challenge. It demands a relentless commitment to be th...
---