Job was saved successfully.
Job was removed from Saved Jobs.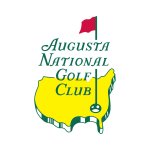 ---
Job Description
The primary responsibility of the Housekeeper is to clean the member and guest accommodations as well as all public areas of the clubhouse and administrative buildings while ensuring the highest standards of cleanliness, sanitation, safety, comfort and aesthetics, while maintaining the strict confidentiality of all Club business.
Essential Functions of the Job
Requisitions and stock supplies as needed in each accommodation or building. Reports any supply shortages to the Housekeeping Supervisor.
Cleans and sanitizes office spaces, reception areas, restrooms, and other common areas.
Strips and remakes beds with fresh linens.
Empties all waste baskets and ashtrays, vacuums and tidies guest rooms, daily.
Wipes all window sills and light switches; dust all furniture, daily.
Wipes all mirrors and checks windows each day.
Checks heating, air conditioning and general maintenance of assigned area daily. Reports any problems to the Housekeeping Supervisor using the proper maintenance report.
Cleans and sanitizes toilets, showers, tubs, lavatories and fixtures daily.
Cleans walls, baseboards and floors as needed and when preparing for a new guest in the accommodation.
Replenishes towels, wash cloths, soap, glasses and other amenities per set levels.
Other Duties and Responsibilities
Checks each room for burned our light bulbs, replaces if necessary.
Performs all other duties deemed to be an integral part of the job.
Qualifications (required unless stated otherwise):
Skills/Knowledge/Attributes:
Ability to communicate in an effective manner in order to make members and guests feel welcome
Experience/Education:
Minimum three (3) years housekeeping experience, preferably in a club, hotel or institutional environment
High school degree or equivalent preferred
Required License(s):
Possess a valid driver's license and/or successfully completes the Club's internal motor vehicle training program
Work Environment
The work environment characteristics described herein are representative of those an employee encounters while performing the essential functions of this job. Reasonable accommodations may be made to enable individuals with disabilities to perform the essential functions. Work for this position is usually performed in a climate-controlled environment. However, the employee may be required to work outside in extreme heat, cold, rain, wind or inclement weather as the demands of the position so dictate.
Projected Work Schedule:
Must be available for a varying work schedule to include days, evenings, weekends, holidays, and overtime as required.
Physical Demands
The physical demands described here are representative of those that must be met by an employee to successfully perform the essential functions of this job. Reasonable accommodations may be made to enable individuals with disabilities to perform the essential functions. While performing the duties of this job, the employee is occasionally required to talk and/or hear. The employee is occasionally required to drive a golf cart. The employee is frequently required to lift up to 40 pounds. While performing the duties of this job the employee is constantly required to use hands and fingers to handle or lift items. The employee is constantly required to stand and walk, climb or balance, and stoop, kneel, crouch, or reach with hands and arms. The employee is also constantly required to use their vision to perform an activity such as but not limited to determining the accuracy, neatness, and thoroughness of the work assigned.
Augusta National Golf Club offers*:
Competitive overall compensation package
Employee engagement activities and recognition events
Years of Service awards
Variety of benefits coverage options
401(k) retirement plans
Pension Plan (paid by employer)
Wellness Program
PTO
Paid Holidays
*Based upon employee eligibility
---
---
Augusta
,
Georgia
,
United States
ANGC Careers At Augusta National Golf Club, our employees are our most valuable resource in delivering an unparalleled experience for our Members, guests, players, and patrons. We are committed to providing: Competitive total rewards programs that attract, motivate, and retain employees; Superior work environments and resources that enable employees to perform their best and succeed; and E...
---