Job was saved successfully.
Job was removed from Saved Jobs.
Hospitality Experiences Coordinator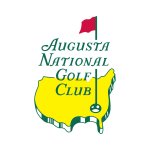 ---
Job Description
Under the direction of the Hospitality Experiences Manager, this position is primarily responsible for assisting with the hospitality experience for our members, global and international partners, employees and Masters Tournament Foundation (MTF). This includes the Asia Pacific Amateur Championship (AAC), Latin America Amateur Championship (LAAC), Augusta National Women's Amateur Championship (ANWA) and Drive, Chip and Putt Championship (DCP).
Essential Functions of the Job
Develops unique and differentiated experiences through creating memorable events with surprising formats for members, guests and patrons during Member Parties, the Masters Tournament and MTF events.
Collaborates with the Tournament Headquarters (THQ) department on all MTF tournaments through coordinating and documenting travel, lodging, transportation, food and beverage and special event needs.
Responsible for all event logistics, to include maintaining vendor relationships, reviewing contracts and coordinating the billing and deposit process.
Through pre-trip research and international site visits, organizes and executes food and beverage operations for the AAC and LAAC.
Through Request for Proposal (RFP) processes, negotiates and maintains relationships with key vendors and suppliers in host countries to provide luxury level service for all attendees of the AAC and LAAC.
Assists with the coordination of all Global and International Partner hospitality for the Masters Tournament and MTF events.
Executes the setup of the Partner cabins and suites to include inventorying, ordering, creating standard operating procedures and maintaining the overall integrity of each space.
Manages the setup and daily operations for THQ, Golf Services, and Volunteer Dinners during the Masters Tournament.
Conducts meaningful staff training and orientations for Masters Tournament employees.
Accountable for all ANWA and DCP hospitality operating budgets.
Other Duties and Responsibilities
Provides the highest level of service and quality products by maintaining a culture of continuous improvement.
Performs other duties, which are deemed by management to be an integral part of the job.
Qualifications (required unless stated otherwise):
Skills/Knowledge/Attributes:
Good time management and leadership skills with the ability to prioritize multiple tasks.
Demonstrates a commitment to upholding professional standards.
Displays integrity and sincerity in dealing with others.
Effective computer skills.
Effective negotiation skills.
Attention to detail.
Experience/Education
2-4 years of hospitality/event experience preferred
Hospitality degree preferred

Self-starter with the ability to effectively manage multiple priorities and adapt to change within a fast-paced business environment
Required License(s):
Possess a valid driver's license and/or successfully completes the Club's internal motor vehicle training program
Work Environment
The work environment characteristics described here are representative of those an employee encounters while performing the essential functions of this job. Reasonable accommodations may be made to enable individuals with disabilities to perform the essential functions. Work for this position is usually performed in a climate-controlled environment. However, the employee may be required to work outside in extreme heat, cold, rain, wind or inclement weather as the demands of the position so dictate.
Projected Work Schedule:
Must be available for a varying work schedule to include days, evenings, weekends, holidays, and overtime as required.
Physical Demands
The physical demands described here are representative of those that must be met by an employee to successfully perform the essential functions of this job. Reasonable accommodations may be made to enable individuals with disabilities to perform the essential functions. While performing the duties of this job, the employee is occasionally required to sit, climb or balance and stoop, kneel, or crouch. The employee is occasionally required to drive a golf cart or utility vehicle. The employee is constantly required to walk and work with hands and arms up to several hours at a time. The employee is constantly required to use their vision to perform an activity such as but not limited to determining the accuracy, neatness, attention to detail, and thoroughness of the work assigned. They are also constantly required to talk and/or hear.
Augusta National Golf Club offers*:
Competitive overall compensation package
Employee engagement activities and recognition events
Years of Service awards
Variety of benefits coverage options
401(k) retirement plans
Pension Plan (paid by employer)
Wellness Program
PTO
Paid Holidays
*Based upon employee eligibility
---
---
Augusta
,
Georgia
,
United States
ANGC Careers At Augusta National Golf Club, our employees are our most valuable resource in delivering an unparalleled experience for our Members, guests, players, and patrons. We are committed to providing: Competitive total rewards programs that attract, motivate, and retain employees; Superior work environments and resources that enable employees to perform their best and succeed; and E...
---