Job was saved successfully.
Job was removed from Saved Jobs.
Grounds Mech - Equipment Services Technician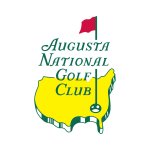 ---
Job Description
The Equipment Service Technician is responsible for adjusting, servicing, sharpening, and repairing equipment in support of the Golf course and Nursery Maintenance Departments. This position addresses equipment discrepancies noted by operators and manufacturers. The Equipment Service Technician's goal is to maintain all grounds equipment in a ready for issue status. Look after daily operations of shop and gives direction to EQST II.
Maintains equipment in safe, ready-for-issue, variable configurations as required by the Grounds Department schedule.
Conducts daily safety inspection of the Grounds Maintenance Facility and initiates corrective action of any unsafe conditions noted, including reporting conditions to the Grounds Mechanical Supervisor and/or Safety Manager as required.
Adheres to environmental regulations and standards in appropriate disposal of hazardous waste materials.
Inspects, troubleshoots, adjusts, and repairs mechanical failure/defects in equipment systems including: transmissions, differentials, carburetors, distributors, fuel pumps, steering systems, sprayer/spreader systems, starters, generators, universal joints, hydraulic systems, pressure pump/valves, brakes, cooling systems and air systems.
Performs grinding and sharpening of mower parts as required.
Designs, fabricates, modifies, and welds custom auxiliary support gear for grounds equipment to facilitate the golf club's requirements. Installs batteries, tires, wiring, and miscellaneous parts on equipment.
Accurately documents repair and maintenance accomplished on equipment.
Purchases and controls parts, supplies, and materials in an efficient and economical manner within department budget limitations.
Routinely inspects quality of cut to ensure desired after-cut appearance. Instructs operators in the safe, efficient operation and care of equipment.
Assists in repair of equipment not assigned to Grounds Maintenance as needed.
Prioritize equipment as to importance of repairs needed.
Other Duties and Responsibilities
Uses oral and written communication skills to report issues with servicing, maintenance, or repair of equipment to Grounds Mechanical Supervisor
Proposes potential improvements in equipment service program or process to the Grounds Mechanical Supervisor and/or DGC.
Understands and interprets technical service manual, procedures, drawings, prints, and wiring diagrams to correctly maintain and operate equipment
Routinely updates knowledge of technological advances within the grounds equipment industry
Performs additional duties outside of normal scope of grounds equipment maintenance as directed by management to be integral to the job
Prioritize equipment as to importance of repairs needed
Qualifications (required unless stated otherwise):
Skills/Knowledge/Attributes:
Strong knowledge of operation of internal combustion engines and mower grinding, sharpening and adjustments
Proper operation of standard hand and power tools
Latest trends in grounds equipment industry technology
Excellent working knowledge of applicable state and federal regulations pertaining to equipment, petroleum and all other products used at the maintenance facility
Diagnosis and correction of discrepancies in machinery
Accurate record keeping of maintenance and supplies
Profound knowledge of basic computer skill to add information to computerized vehicle maintenance programs
Proficient in interpreting repair manuals, instruction sheets, hydraulic and electrical schematics
Torching/Welding repairs to equipment
Successful in repetitive, detail-oriented work tasks
Effective oral and written communication skills with team members and management
Experience/Education:
Minimum of five (5) years' experience in mechanical maintenance related field or successful completion of an approved Turf Equipment Service Technician program with two (2) years' experience in mechanical maintenance related field; Two (2) years' experience at ANGC.
High school diploma or equivalent required
Required License(s):
Possess a valid driver's license and/or successfully completes the Club's internal motor vehicle training program
Work Environment
The work environment characteristics described here are representative of those an employee encounters while performing the essential functions of this job. Reasonable accommodations may be made to enable individuals with disabilities to perform the essential functions. Work for this position is usually performed in a climate-controlled environment. However, the employee may be required to work outside in extreme heat, cold, rain, wind or inclement weather as the demands of the position so dictate.
Work environment includes indoor and outdoor work. While outdoors, may be exposed to adverse weather conditions. Must be able to lift and transport up to 50 pounds. May be exposed to the following: electrical outlets and wiring, grease, fuels, soaps, hot oils, paint, high noise levels, flying golf balls, dirt, mud, rain, dust, pollen, and pesticides. Equipment used includes, but is not limited to: computer, portable gas containers, standard mechanics tools, dump truck, front-end loader, backhoe, box blade, forklift, welding equipment, acetylene/oxygen torch, miscellaneous hand tools, blowers, vacuums, grinder, sharpener, various hydraulic, electric and mechanical lifts, air compressor and equipment. Safety equipment provided includes: goggles, safety glasses, hearing protection, protective hat, gloves, rain suit, respirator devices, and back brace.
Projected Work Schedule:
Normal work hours are 6:00am to 3:00pm, Monday through Friday. Must be available to work weekends, holidays, and overtime as dictated by the needs of the business.
Physical Demands
The physical demands described here are representative of those that must be met by an employee to successfully perform the essential functions of this job. Reasonable accommodations may be made to enable individuals with disabilities to perform the essential functions. The employee is frequently required to lift up to 50 pounds and frequently required to talk and/or hear. While performing the duties of this job, the employee is constantly required to use arms, hands and fingers to handle or lift items. The employee is constantly required to stand and walk, climb or balance and stoop, kneel, crouch, reach with hands and arms and/or drive a golf cart. The employee is also required to have visual acuity to perform an activity such as but not limited to: preparing and analyzing data and figures, visual inspection involving property maintenance, hazards and safety violations, and/or operation of machines (including inspection).
Augusta National Golf Club offers*:
Competitive overall compensation package
Employee engagement activities and recognition events
Years of Service awards
Variety of benefits coverage options
401(k) retirement plans
Pension Plan (paid by employer)
Wellness Program
PTO
Paid Holidays
*Based upon employee eligibility
---
---
Augusta
,
Georgia
,
United States
ANGC Careers At Augusta National Golf Club, our employees are our most valuable resource in delivering an unparalleled experience for our Members, guests, players, and patrons. We are committed to providing: Competitive total rewards programs that attract, motivate, and retain employees; Superior work environments and resources that enable employees to perform their best and succeed; and E...
---