Job was saved successfully.
Job was removed from Saved Jobs.
Golf Course Equipment Operator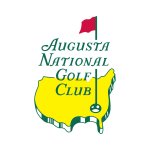 ---
Job Description
The Equipment Operator is primarily responsible for operating equipment and providing knowledge, labor and support for the daily conditioning of the golf course.
Essential Functions of the Job
Operates equipment and performs a variety of golf course conditioning functions to include but not limited to greens care, tee care, perimeter care, bunker care and fairway care. Ensures that all such areas are free of grass clippings and debris.
Provides labor and support for a variety of entry level golf course conditioning functions to include but not limited to hand raking, push rotary and fly mowing, laying sod, topdressing, shoveling, range care, greens check, debris care, second cut mowing, cooler care and hand watering. All duties must be performed in a safe and efficient manner, and in a manner that does not disrupt golfers.
Performs basic equipment maintenance functions daily to include but not limited to checking critical fluid levels, air pressure, and monitoring for leaks in equipment. Reports malfunctioning equipment and/or equipment maintenance needs in accordance with established procedures.
Performs daily equipment cleaning activities to include but not limited to blowing and washing equipment in accordance with established procedures.
Maintains a clean and safe work area environment at all times on the grounds, in the grounds maintenance building, and in all related work areas.
Other Duties and Responsibilities
Assists with the operation of trenchers, riding blowers, sod cutters, topdressing units, scissor trailers, dump trailers and tractors as directed.
Assists with fertilizer applications and the course scouting program as directed.
Proposes improvement ideas to enhance work environment, operations, efficiency, and/or streamline work processes to a member of the golf course leadership team.
Reports unsafe conditions and situations that warrant attention to a member of the golf course leadership team immediately or as soon as is practical.
Performs all other duties deemed by management to be an integral part of the job.
Qualifications (required unless stated otherwise):
Skills/Knowledge/Attributes:
Ability to operate basic landscaping equipment
Effective communication skills
Ability to work effectively in a team oriented work environment
High attention for detail
Experience/Education:
High school diploma or equivalent
Relevant ANGC experience including a minimum of 6 months golf course experience and successful completion of the department's "top ten tasks" program or
Minimum of three years' grounds maintenance experience on a golf course, landscaping or related field
Required License(s):
Possess a valid driver's license and/or successfully completes the Club's internal motor vehicle training program
Work Environment
The work environment characteristics described here are representative of those an employee encounters while performing the essential functions of this job. Reasonable accommodations may be made to enable individuals with disabilities to perform the essential functions. Work for this position is usually performed in a climate-controlled environment. However, the employee may be required to work outside in extreme heat, cold, rain, wind or inclement weather as the demands of the position so dictate.
Equipment used includes but is not limited to: triplex trim mower, fly mower, weedeater, squeegee, sod cutter, levelawn, portable gas container, bucket, rag, soap and water, utility type vehicle, utility trailer, fairway mower training-some operations, miscellaneous hand tools, cup cutter, cup setter, cup puller, hand and mechanical edgers. Safety equipment includes: goggles, hearing protection, steel-toed shoes, seat belts, protective hat, gloves, rainsuit, appropriate protective respiratory devices, sunscreen and insect repellent.
Projected Work Schedule:
Part time position (25 hours+ per week) between 6:00 am to 3:00 pm, Monday through Friday. Must be available to work weekends, holidays, and overtime as dictated by the needs of the business.
Physical Demands
The physical demands described here are representative of those that must be met by an employee to successfully perform the essential functions of this job. Reasonable accommodations may be made to enable individuals with disabilities to perform the essential functions. The employee is frequently required to lift up to 50 pounds and frequently required to talk and/or hear. While performing the duties of this job, the employee is constantly required to use arms, hands and fingers to handle or lift items. The employee is constantly required to stand and walk, climb or balance and stoop, kneel, crouch, reach with hands and arms and/or drive a golf cart. The employee is also required to have visual acuity to perform an activity such as but not limited to: preparing and analyzing data and figures, visual inspection involving property maintenance, hazards and safety violations, and/or operation of machines (including inspection).
Augusta National Golf Club offers*:
Competitive overall compensation package
Employee engagement activities and recognition events
Years of Service awards
Variety of benefits coverage options
401(k) retirement plans
Pension Plan (paid by employer)
Wellness Program
PTO
Paid Holidays
*Based upon employee eligibility
---
---
Augusta
,
Georgia
,
United States
ANGC Careers At Augusta National Golf Club, our employees are our most valuable resource in delivering an unparalleled experience for our Members, guests, players, and patrons. We are committed to providing: Competitive total rewards programs that attract, motivate, and retain employees; Superior work environments and resources that enable employees to perform their best and succeed; and E...
---