Job was saved successfully.
Job was removed from Saved Jobs.
Electro Mechanical Tech (3rd Shift 10:00pm - 6:00am)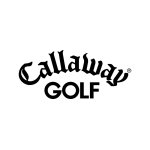 ---
Job Description
Callaway Golf Company is a leader in total performance, premium golf equipment and active lifestyle products while also being a great place to work! We are passionate and push the limits of innovation. We dare to be great while acting with integrity and respect. We stay hungry, yet humble. All while having fun and making golf enjoyable for everyone!
Our company is a blend of experience and diverse backgrounds, and our leaders have a strong history of building and selling successful initiatives. We are working to build a truly groundbreaking company, and we want top-notch people to join us in that mission.
*$5,000 sign on bonus
ROLES AND RESPONSIBILITIES
Install hardware on new and existing equipment
Order and repair or replace broken or malfunctioning components and parts
Program controllers, design program to suit business needs
Modify and upgrade existing circuits
Troubleshoot, repair, rebuild and upgrade mechanical systems
Independently complete predictive and preventative maintenance on machines as scheduled
Utilizes a Computerized Maintenance Management System (C.M.M.S.) to report and record equipment-related actions
Complete repair work in a timely manner based on manufacturers and programming guidelines
Works towards improvements for process efficiencies
Work in a safe manner following all PPE and standardized processes
Perform all other duties as assigned by the Supervisor.
TECHNICAL COMPETENCIES (Knowledge, Skills & Abilities)
Ability to work with minimal supervision
Ability to comprehend computer, electrical and mechanical systems used in a manufacturing environment
Understanding of electrical theory and practice
Strong Knowledge in machine automation including robotics, PLC's, drives, motor controls, sensing components, vision systems, printers, scanners, label machines, pin stamping, dispensing controls, etc.
Strong Ability to communicate via laptop with machine control programs, PLC's, VFD's, panel views, vision systems, printers, scanners, label machines, dispensing controls, etc.
Strong ability to use Logics 5000, RS-232, Ethernet, Devicenet etc.
Ability to troubleshoot from mechanical drawings/prints such as hydraulics prints/diagrams and/or O.E.M documentation.
Strong ability to troubleshoot low voltage control instrumentation and or components such as proportional valves, linear encoders, temperature sensors, servo controls, etc.
Highly skilled to troubleshoot, test and interpret electrical prints/drawings on low and high voltage A/C/ D/C circuits.
Ability to interpret local and national electrical codes in order to help meet compliance /legal requirements.
Highly skilled to troubleshoot electrical system with minimum or no documentation.
Highly skilled with the use of voltage and calibration meters.
Ability to use tools including hand tools, powered tools, diagnostic tools and computer programs
Basic computer skills required – Ability to use MS Excel and MS outlook needed.
Ability to learn, operate and troubleshoot necessary equipment and perform work required in a time efficient manner
Must be able to read, write and understand English
EDUCATION AND EXPERIENCE
High school diploma or general education degree (GED); or one to three years related experience and/or training in field; or equivalent combination of education and experience.
Required to have high competency in mathematical, computer, electrical and mechanical understanding with the ability to pass required testing
Preferred graduation from a trades program
Must pass, On-site Fork Truck Operating Certification
Must be open to continuing education certificate courses and on-site training
PHYSICAL REQUIREMENTS / WORK ENVIRONMENT (if applicable)
The employee will work with electrical current and be exposed to potential electrical shock
The employee may be frequently expose to fumes or airborne particles
The employee may be exposed to confined spaces while working on machines
The employee is regularly required to stand and walk for long periods of time.
The employee may be required to stand, sit, crouch, walk and bend/conform in uncomfortable positions for varying periods of time
Will be required to use vision including close vision, color vision, peripheral vision, depth perception, and the ability to adjust focus
Occasionally required to lift up to 50 lbs.
DISCLAIMER
This job description indicates in general terms, the type and level of work performed as well as the typical responsibilities of employees in this classification and it may be changed by management at any time. Other duties may also apply. Distribution of this item outside of the Company without an authorized release is a violation of Company policy.
Callaway Golf is an Equal Opportunity Employer
#LI-AO1
---
---
Carlsbad
,
California
,
United States
Our Brand Callaway was founded on the bold principle of creating demonstrably superior and pleasingly different golf products. That approach, coupled with a commitment to doing work we are proud of, has catapulted the company to a global leader in golf equipment and services. Creating innovative, high-performance golf equipment is a perpetual challenge. It demands a relentless commitment to be th...
---