Job was saved successfully.
Job was removed from Saved Jobs.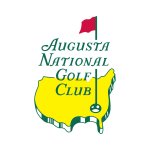 ---
Job Description
The purpose of this position is to provide an enriching professional growth experience through full exposure to the operations of the Merchandising Department. The Merchandising Operations Intern will learn about strategic planning methods and best practice procedures in both the retail industry and event merchandising from a team of experienced professionals. This position requires relocation to Augusta, Ga., beginning late June through May. Housing assistance is provided for this paid internship.
The Operations Intern will work under the direction of the Merchandise Operations Manager to learn the fundamentals and business best practices of event and retail operations related to:
• Short-term and long-term event operations planning
• Tournament fixture and operating supplies planning and procurement
• Tournament Staff recruiting
• Budget management
• Vendor relationships and follow-up
• Communication, both verbal and written
Interns will complete an assigned project that will not only provide exposure to the science and art of real-world event management, but also test the knowledge, skills and abilities interns bring to the organization.
Essential Functions of the Job
Assist in a wide variety of tasks and projects related to event merchandising operations, including planning, ordering, receiving, reporting, and analysis.

Assist the Merchandise Operations Manager with Fiscal Year Budget development.

Tournament Improvement Projects including communicating with other ANGC departments and outside firms to develop accurate quotations.

Assist the Merchandise Operations Manager with analysis of Tournament Employee positions for potential adjustments to Tournament staffing plans.

Assist with the communication, planning, organization, ordering, and receiving of all Operations projects and operating supplies in preparation for the Masters Tournament.

Work with the Facilities department to complete installation of newly received fixtures and displays.

Assist with Golf Shop patron flow control through patron queuing stanchion set-up, including working with Creative Services to create and set in place all stanchion-top signs.

Partner with the Tournament Support Assistant on the Tournament Employee recruiting process.
Assist the Tournament Support Assistant with tasks related to onboarding, orientation, and training of Tournament Employees.

Provide support to the Operations Team with development of Tournament Employee Training Schedules, executing all edits and placing orders for all Training Manuals.

Assist the Tournament Support Assistant with the Parking Pass Assignment and Distribution Process, including correspondence and related duties for organizing Tournament Parking carpooling assignments among Tournament Employees.

Collect, organize, and deliver all additional needed uniforms for Tournament positions.

Work with the Merchandising Associates on Tournament Set-Up including bust form management.

Assist the Merchandising Associate with the Corporate Order process, including order placement correspondence, pulling of products ordered, and oversight of the pick-up process.

Conduct research and fieldwork required for future Capital Projects.
Other Duties and Responsibilities
Maintain vendor relationships and follow-up; may include working with architectural firms to design and develop custom merchandise display fixtures for Tournament Golf Shop

Organize non-inventory items, such as fixtures and displays in preparation of Tournament activity

Perform assorted Tournament Preparations projects as directed
Qualifications (required unless stated otherwise):
Skills/Knowledge/Attributes:
Planning, prioritizing and time management skills to meet deadlines while working with multiple projects

High attention for detail

Efficient organizational skills

Excellent interpersonal and communication skills, both verbal and written

Creative, resourceful, and diligent in working with repetitious job tasks

Proficient with Microsoft Office, Excel, Word, and PowerPoint
Experience/Education:
Bachelor's Degree required, preferably in Business, Merchandising, or a PGM program
Required License(s):
Possess a valid driver's license and/or successfully completes the Club's internal motor vehicle training program
Work Environment
The work environment characteristics described herein are representative of those an employee encounters while performing the essential functions of this job. Reasonable accommodations may be made to enable individuals with disabilities to perform the essential functions. Work for this position is usually performed in a climate-controlled environment. However, the employee may be required to work outside in extreme heat, cold, rain, wind or inclement weather as the demands of the position so dictate.
Projected Work Schedule
Normal work hours are 8:30 am to 5:00 pm, Monday through Friday. Must be available to work weekends, holidays, and overtime as dictated by the needs of the business.
Physical Demands
The physical demands described herein are representative of those that must be met by an employee to successfully perform the essential functions of this job. Reasonable accommodations may be made to enable individuals with disabilities to perform the essential functions. While performing the duties of this job, the employee is frequently required to walk and work with hands and arms, lift up to 25 pounds and/or drive a golf cart. The employee is frequently required to talk and/or hear. The employee is frequently required to sit, sometimes for several hours at a time, and use their hands and fingers to operate a computer. The employee is constantly required to use their vision to perform an activity such as but not limited to: preparing and analyzing data and figures, viewing a computer terminal, looking at products, materials, workmanship, and extensive reading.
Augusta National Golf Club offers*:
Competitive overall compensation package

Employee engagement activities and recognition events

Years of Service awards

Variety of benefits coverage options

401(k) retirement plans

Pension Plan (paid by employer)

Wellness Program

PTO

Paid Holidays
*Based upon employee eligibility
---
---
Augusta
,
Georgia
,
United States
ANGC Careers At Augusta National Golf Club, our employees are our most valuable resource in delivering an unparalleled experience for our Members, guests, players, and patrons. We are committed to providing: Competitive total rewards programs that attract, motivate, and retain employees; Superior work environments and resources that enable employees to perform their best and succeed; and E...
---