Job was saved successfully.
Job was removed from Saved Jobs.
Head of Finance - Titleist Golf Balls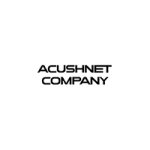 ---
Job Description
WE ARE A PRODUCT COMPANY.
WE ARE A PROCESS COMPANY.
ABOVE ALL, WE ARE A PEOPLE COMPANY.
The history of the Acushnet Company is tightly woven into the fabric of golf. From the start, we've been committed to enriching the experience of dedicated golfers through superior product performance, technological innovation, unmatched quality, and exceptional service. We are more than a collection of leading golf brands and products. We are a team united in our passion for the game. We are bridge builders who embrace our responsibility to leave our brands, businesses, communities, and the game of golf in a better position than when we started.
Together we live by the credo, "Autograph your work with excellence." We earn our position as unrivaled leaders in every category in which we compete, striving for excellence in all that we do – from the performance and consistency of our products to our engagement with golfers and trade partners, to our commitment to creating a workplace built on diversity, inclusion, belonging and respect.
Head of Finance, Titleist Golf Balls
As the Head of Finance, you will be the senior Finance leader for the Titleist Golf Ball business. This role will be tasked with driving a collaborative process among the business stakeholders that enhances the financial performance across all global regions. Your focus will be on financial transparency, margin and OPEX analysis, strategic demand planning, pricing, and forecasting, end of product life cycle management and balancing exceptional service levels with working capital efficiency.
Responsibilities:
Partner with and advise Ball Senior Management leaders on the development of the three-year strategic plan, annual business plan and budgeting process.

Provide financial support and analysis on revenue reducers, variances, and direct and in-direct operating expenses.

Monitor and present monthly results (suitable for both a finance and non-finance audience), analyze areas of opportunity, deliver insights, and highlight priority areas for focus.

Provide action plans to address issues and ensure corrective actions are delivered on a timely basis.

Provide the Ball Senior Management team with day-to-day financial and business analyses that support operational decision-making and identify risks and opportunities which impact business performance.

This includes such areas as planning and evaluation of in-market promotions, sales programs, end of product life-cycle transitions, freight considerations and working capital.

Work with the Sales and Product Management & Marketing Teams to proactively review major model pricing based upon value to the golfer, competitive benchmarking, and margin analysis.

Support the President in leading the Golf Ball business through the long-term business & financial planning, capital spending, budgeting, and forecasting processes with an aim to drive financial performance.

This includes partnering with the Ball Operations Supply Chain and Global Demand Planning team on the development of a tighter and more consistent Mid-Month sales forecasting process and monthly review of shifts in model mix to help anticipate trends in the ball business.

Act as the financial conduit to the Acushnet Finance Team in Fairhaven HQ and Global Regions, and CFO, collaborating with key team members to support the Golf Ball Business as needed.
If you have a BS /BA degree and an MBA (preferred) with a minimum of 15 years of progressively responsible management experience exhibiting expertise in operational financial strategy, business planning and strong analytical and problem-solving skills, please apply. You must have strong initiative, a collaborative leadership style and demonstrated business acumen with excellent written and verbal communication skills.
#LI-LH1
---
---
Fairhaven
,
Massachusetts
,
United States
About Acushnet Company Acushnet Company was founded in 1910 as a partnership named Peabody, Young & Weeks, but quickly changed its name to the Acushnet Process Company after the town of Acushnet, MA and the process of designating the Guayule shrub's sap to make rubber. The company was originally in the business of processing rubber for sale to various businesses, including the ti...
---