Job was saved successfully.
Job was removed from Saved Jobs.
Principal Design Engineer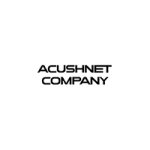 ---
Job Description
Acushnet Company is the global leader in the design, development, manufacture, and distribution of performance-driven golf products. Today, we are the steward of two of the most revered brands in golf –Titleist, one of golf's leading performance equipment brands, and FootJoy, one of golf's leading performance wear brands. We believe we are the most authentic and enduring company in the golf industry. Our mission – to be the performance and quality leader in every golf product category in which we compete!
Job Title: Principal Design Engineer/Product Designer
Location: Carlsbad, CA
Salary Range: $125,000 - $193,000 Annually, Plus Bonus Eligibility
Position Summary:
In a position of design and research, possess and apply advanced knowledge of golf club design and computer-based modeling tools to complete projects of major complexity for the Titleist golf club franchise. Plans, conducts and directs research and/or design programs to discover and validate complex product opportunities necessitating the origination and application of new and unique approaches. Critically evaluates complex project opportunities in an organized manner to align with critical path schedule requirements. Works with extensive latitude for un-reviewed actions or decisions.
Qualifications/Required Experience:
BS Degree in Engineering or related field and preferably an advanced degree. (An incumbent whose degree is not Engineering is assigned the Product Designer title).

More than 10 years of increasingly responsible professional experience is required.

Advanced knowledge of computer aided drafting software (Unigraphics) packages.

Working knowledge of office computer software (Word, Excel, PowerPoint, Lotus Notes, etc.).

Must possess and apply an advanced knowledge in the field of Golf Club design

.

Must have achieved recognized standing in the professional field through original contribution.

Capable of using computer for long periods of time.
Key Responsibilities:
Defines design platform specifications and develops 3-D CAD models with an emphasis on inventing and creating complex technologies and products necessitating the origination and application of new and unique approaches for next generation Titleist golf clubs. Consistently contributes innovative, original work in the discovery of new technologies that produce performance enhancing, market leading production designs. Pursues comprehensive patents in previously unexplored areas by submitting invention records and actively supporting intellectual property efforts. Maintains advanced knowledge of state-of-the-art golf club design methods, USGA golf club product specification regulations, competitive specifications, patents, and trends.
Defines, directs, and creates necessary engineering and technical documentation to facilitate expert level communication and support to Design, Product Development Engineering, Research, Testing, Suppliers, Manufacturing, Sales, and Marketing. Possess and applies advanced knowledge of computer-based programs to enable expert level communication.
Possesses and applies advanced knowledge of computer-based analysis techniques, reverse engineering, and digital sculpting tools and to verify design performance and critical variables as well as expedite research and development.
Plans, conducts, and directs complex CAD model qualification with vendors through prototyping and pre-production runs. Works closely with Key Asian supply chain and US suppliers for the design of new products, processes, and technologies.
Critically evaluates complex project opportunities in an organized manner to align with critical path schedule requirements.
Plans and directs design related projects and supplies technical inspiration, leadership and consultation to professional co-workers, consultants and/or contractors as necessary.
Key Relationships: Senior Director, Golf Club Research
How To Apply:
Candidates meeting the qualifications listed above are invited to submit their resume along with salary requirements via the apply button for this job at: https://employment.acushnetgolf.com/ and must submit a resume in "MS Word Form ONLY" in order to be considered.
LI-TK1
---
---
Fairhaven
,
Massachusetts
,
United States
About Acushnet Company Acushnet Company was founded in 1910 as a partnership named Peabody, Young & Weeks, but quickly changed its name to the Acushnet Process Company after the town of Acushnet, MA and the process of designating the Guayule shrub's sap to make rubber. The company was originally in the business of processing rubber for sale to various businesses, including the ti...
---