Job was saved successfully.
Job was removed from Saved Jobs.
Senior Associate Human Resources Advisor - Golf Ball Operations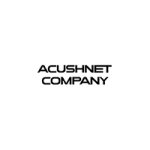 ---
Job Description
WE ARE A PRODUCT COMPANY.
WE ARE A PROCESS COMPANY.
ABOVE ALL, WE ARE A PEOPLE COMPANY.
The history of the Acushnet Company is tightly woven into the fabric of golf. From the start, we've been committed to enriching the experience of dedicated golfers through superior product performance, technological innovation, unmatched quality and exceptional service. We are more than a collection of leading golf brands and products. We are a team united in our passion for the game. We are bridge builders who embrace our responsibility to leave our brands, businesses, communities and the game of golf in a better position than when we started.
Together we live by the credo, "Autograph your work with excellence." We earn our position as unrivaled leaders in every category in which we compete, striving for excellence in all that we do – from the performance and consistency of our products, to our engagement with golfers and trade partners, to our commitment to creating a workplace built on diversity, inclusion, belonging and respect.
As the Senior Human Resources Advisor - Golf Ball Operations, you will assist in the alignment of business objectives with employees and management within the Titleist Balls areas. You will partner with management on human resource-related topics to understand our business, goals, recruiting needs, HR trends and how people and company culture fit into our long-term strategies and objectives.
Responsibilities:
Assist senior leadership in corporate functions to develop and direct people agenda that closely supports organizational goals. Provide insight and assist in the creation of recommendations regarding organizational design and development, change management, recruitment and selection, performance management, employee/managerial development, succession planning, employee relations, training, and policy/procedure interpretations.

Assist in aligning client groups to support the company vision in line with company culture and practices

Analyze headcount requirements and turnover data for corporate functions to ensure the attainment of productivity, goals, and retention levels.

Work with HR Business Partners to counsel supervisory/management teams with regard to individual performance assessments. Assist in the development of performance improvement programs/recognition programs to support the performance objective.

Work with managers/supervisors in the development and delivery of Performance Improvement Plans for individual associates. Review performance appraisal process and individual reviews for consistent content and tone.

Serve as main point of contact to various partner agencies for hourly and nonexempt roles; negotiate competitive fee agreements; and rate sheets in accordance with department policies and procedures.

Maintain influence through ongoing development of internal/external relationships across the organization. Partner closely with hiring managers as appropriate to understand nonexempt staffing needs and identify essential qualifications/responsibilities.

Cultivate a qualified pool of candidates to fill nonexempt roles across Golf Ball Operations. Build strategic relationships and maintain presence in the local community.
If you have a BA or BS in Human Resources Business Administration, Psychology, Communications or Organization Development with an MBA preferred but not required and at least year of human resources experience we would like to hear from you.
#LI-LH1
#IND1
---
---
Fairhaven
,
Massachusetts
,
United States
About Acushnet Company Acushnet Company was founded in 1910 as a partnership named Peabody, Young & Weeks, but quickly changed its name to the Acushnet Process Company after the town of Acushnet, MA and the process of designating the Guayule shrub's sap to make rubber. The company was originally in the business of processing rubber for sale to various businesses, including the ti...
---