Job was saved successfully.
Job was removed from Saved Jobs.
Apprentice I – Machine Millwright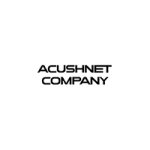 ---
Job Description
Acushnet Company is the global leader in the design, development, manufacture, and distribution of performance-driven golf products. Today, we are the steward of two of the most revered brands in golf – Titleist, one of golf's leading performance equipment brands, and FootJoy, one of golf's leading performance wear brands.
We believe we are the most authentic and enduring company in the golf industry. Our mission – to be the performance and quality leader in every golf product category in which we compete!
Summary: Develop skills to succeed in the Machine Millwright job classification for ball manufacturing. May work independently and with trainers for a period not to exceed 12 months on most facets of the Machine Millwright's responsibilities. Responsible for performing entry level troubleshooting and repair techniques on manufacturing equipment and mechanical systems. Responsible for learning to analyze, troubleshoot, maintain, and repair complex equipment. Assist in modifications to existing machinery and equipment to facilitate new production techniques and or improved equipment reliability. Participate in preventive and predictive maintenance practices. Effectively work with others within the team environment to achieve team goals. Effectively communicate with co-workers and Team Leader. Perform all additional duties as assigned by Team Leader. Successful demonstration of skill sets and business needs will determine promotion to Apprentice II.
Responsibilities:
Learn to independently troubleshoot, repair, and rebuild all types of mechanical assemblies with proficiency and versatility. These assemblies may be manual or automatic and be inclusive with electric, pneumatic, or hydraulic systems.
Under the guidance of a Machine Millwright perform preventive maintenance as directed by equipment schedule.
Perform simple welding, plumbing and machining.
Under the guidance of a Machine Millwright perform troubleshooting by having the ability to isolate and distinguish sources of problems in plant production equipment using prints, schematics, communications with operators, engineers, Team Leaders or vendors.
Attend job specific training sessions and classes as appropriate.
Goals agreed upon between the academic program and the Team Leader.
Required to maintain work records (work orders, PM's, materials and parts transactions) in the computerized maintenance system.
Requirements:
High school diploma or equivalent required, vocational training highly preferred.
Commitment to completion of applicable internal TPC curriculum or approved associate degrees/college level certificate, supporting skills gap analysis.
Demonstrate mechanical skills required.
Experience maintaining and repairing industrial equipment preferred.
Experience working with hand tools and power tools.
Experience working with equipment such as boom lifts, scissor lifts, and forklifts is a plus.
As a Millwright Apprentice I you will work directly under the supervision of a qualified Millwright constructing, assembling, repairing and dismantling machinery and equipment such as pumps, electric motors, conveyors, fans/blowers, gear boxes, precision bearings, etc.
Additional responsibilities and learning opportunities:
Learn to read blueprints and schematic drawings to determine work procedures.
Sets up and operates various types of rigging such as hoists, cables/chains, cranes, pulleys, etc., to move, locate and/or relocate equipment.
Use precision measuring, alignment, metering and set- up tools to install, troubleshoot, diagnose and repair equipment.
Dismantle machines, using hammers, wrenches, crowbars, and other hand tools.
Move machinery and equipment, using hoists, dollies, rollers, and trucks.
Learn how to align machines and equipment, using hoists, jacks, hand tools, squares, rules, micrometers, and plumb bobs.
Assemble machines, and bolts, welds, rivets, or otherwise fastening them to foundation or other structures, using hand tools and power tools.
Repair and lubricate machines and equipment.
Identify and replace worn or broken parts. May use hand tools or machine tools to rebuild/repair re-usable parts.
Perform planned and preventative maintenance on various types of equipment such as: changes belts and filters; lubricates shafts, bearings, gears, motors, pumps; cleans air handling units, checks fan/blower cfm; performs various visual inspections, etc.
Eagerness and willingness to learn and receive instruction/direction from qualified Millwright.
Strong working knowledge of job site safety as well as ability to complete a company specific safety orientation.
High standard of integrity and professionalism.
---
---
Fairhaven
,
Massachusetts
,
United States
About Acushnet Company Acushnet Company was founded in 1910 as a partnership named Peabody, Young & Weeks, but quickly changed its name to the Acushnet Process Company after the town of Acushnet, MA and the process of designating the Guayule shrub's sap to make rubber. The company was originally in the business of processing rubber for sale to various businesses, including the ti...
---