Job was saved successfully.
Job was removed from Saved Jobs.
Electrical Mechanical Specialist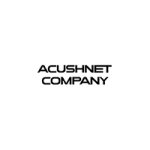 ---
Job Description
Acushnet Company is the global leader in the design, development, manufacture, and distribution of performance-driven golf products. Today, we are the steward of two of the most revered brands in golf – Titleist, one of golf's leading performance equipment brands, and FootJoy, one of golf's leading performance wear brands. We believe we are the most authentic and enduring company in the golf industry. Our mission - to be the performance and quality leader in every golf product category in which we compete!
Job Title: Electrical Mechanical Specialist
Job Objective: Successfully perform tasks as assigned in the Electrical-Mechanical Specialist job grade for Golf Ball Manufacturing Operations. Work independently on all facets of the Electrical-Mechanical Specialist responsibilities. Responsible for analyzing, troubleshooting, maintaining production machines and or improved equipment reliability. Participate in preventative and predictive maintenance practices. Effectively communicate with co-workers and Team Leaders, including continuous improvement activities.
Primary Responsibilities:
Independently troubleshoot, repair and rebuild all types of complex electrical/electronic, hydraulic, and pneumatically controlled production equipment, with proficiency and versatility.

Plan work for proper operational sequences, minimize interference, and delay of production.

Perform preventive maintenance as directed by equipment schedule.

Rebuild electrical mechanical devices.

Work with Engineering to design, select, modify, and/or adapt equipment or procedures to specific project requirements.

Test, Calibrate, and repair electronic, mechanical, electromechanical, and electronic measuring, recording, and indicating instruments and equipment for conformance to establish standards, and assist in formulating calibrating standards.

Maintain work records (work orders, PM's, Materials and parts) on Maintenance system

.
This job description is designed to broadly cover the activities and responsibilities required of the employee to be successful in the role. It is not designed to contain a specific list of all job duties. Other duties, responsibilities and activities may be changed or be assigned at any time based on business need with or without notice.
Requirements:
The qualified candidate must meet one of the following sets of educational and experience requirements: 1. 100% successful completion of TPC educational requirements and a minimum of 3 years experience in an electrical discipline maintaining and repairing industrial equipment; or 2. Approved Technical Associates Degree/College Level certificate in Electrical/Electronic Discipline and a minimum of 3 years experience in an electrical discipline maintaining and repairing industrial equipment; or 3. A minimum of 7 years of industrial experience in a skilled trade with an electrical discipline with no formal post-secondary education. Required to complete TPC educational requirements for any skills gaps identified.

Must have own trade tools.

Demonstrate ability to install, repair, troubleshoot and maintain machinery and equipment.

Formal electronic training on AC/DC circuits. Formal PLC training- basic overview of PLC function, communications, working knowledge of mechanical systems, and instrumentation & controls experience.

Should work well with others, have good verbal, written communication & interpersonal skills.

Working knowledge and use of safe work practices including Lock Out-Tag Out and NFPA - 70E

Read, write and speak English

Follow manufacturing/equipment specifications

Demonstrate mechanical skills techniques

Perform basic math calculations

Use blueprints and schematics, knowledge of hydraulic and/or electrical schematics

Use a computer

Use/understand measuring devices/tolerances

Use various hand, power tools and machine tools such as drills, lathes, millers etc.

Learn and apply quality standards of workmanship/product

Must demonstrate strong work ethic and commitment to hours of operation. An example includes strict adherence to attendance expectations.

Must work effectively, both independently as well as within a team, as appropriate.

Must demonstrate respect for organizational policies and procedures, including but not limited to Safety and Quality.

Must demonstrate respect for others through effective communication with peers, team leaders, and managers.

Must pass all Health Services testing
---
---
Fairhaven
,
Massachusetts
,
United States
About Acushnet Company Acushnet Company was founded in 1910 as a partnership named Peabody, Young & Weeks, but quickly changed its name to the Acushnet Process Company after the town of Acushnet, MA and the process of designating the Guayule shrub's sap to make rubber. The company was originally in the business of processing rubber for sale to various businesses, including the ti...
---