Job was saved successfully.
Job was removed from Saved Jobs.
Titleist Club Fitting Professional - Atlanta, GA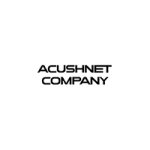 ---
Job Description
Acushnet Company is the global leader in the design, development, manufacture, and distribution of performance-driven golf products. Today, we are the steward of two of the most revered brands in golf –Titleist, one of golf's leading performance equipment brands, and FootJoy, one of golf's leading performance wear brands. We believe we are the most authentic and enduring company in the golf industry. Our mission – to be the performance and quality leader in every golf product category in which we compete!
Job Title: Club Fitting Professional - Atlanta, GA
Location: Satellite Sales - Atlanta, GA
Salary Range: $63,000 to $78,000 Annually, plus bonus eligibility
Position Summary:
Provide tour-caliber club fitting experiences to golfers and drive custom club sales within specified market.
Qualifications/Required Experience:
Bachelor's Degree.
A minimum of three (3) years of full-time club fitting experience in a superior customer service environment.
Ability to lift sample-filled golf bags and associated other equipment (30 lbs.) multiple times/day.
Ability to stand for extended periods of time (8+ hours per day) outside year-round.
Willingness and ability to travel up to 25 overnights per year.
Must be a skilled communicator able to translate complex product/fitting information and present this information in ways that are easy to understand and utilize.
Must have an intermediate to advanced level of expertise, proficiency and aptitude with technology including but not limited to Microsoft Office, general database programs, the internet, fitting and launch monitors, preferably TrackMan.
Key Responsibilities:
Provide tour-level club fitting experiences for dedicated golfers at direct account locations using Titleist fitting methods, tools, and launch monitors. Achieve event and sales targets by monthly and annually.
Oversees Fitting Event logistics for assigned territory. This includes but is not limited to; coordinating with account /venue planning for both resources and equipment, scheduling, making pre-event calls/ contact and ensuring SureFit Hub Pro is used for all events.
Partners closely with Regional Fitting Leader, Regional Sales Director, local Titleist Sales Representative and Titleist Partner(s) to select, develop and communicate a venue as Titleist "Home Base" for club fittings, in that region. Ensures that venue consistently meets our standards of excellence and offers a consistent fitting schedule in order to maximize available fitting times for the region and to effectively promote fitting availability.
Collaborate with Regional Fitting Leader to establish event and sales targets for territory and review on a regular basis.
Key Relationships: Manager, Club Fitting & Trial Events
How To Apply:
Candidates meeting the qualifications listed above are invited to submit their resume along with salary requirements via the apply button for this job at: https://employment.acushnetgolf.com/ and must submit a resume in "MS Word Form ONLY" in order to be considered.
LI-TK1
---
---
Fairhaven
,
Massachusetts
,
United States
About Acushnet Company Acushnet Company was founded in 1910 as a partnership named Peabody, Young & Weeks, but quickly changed its name to the Acushnet Process Company after the town of Acushnet, MA and the process of designating the Guayule shrub's sap to make rubber. The company was originally in the business of processing rubber for sale to various businesses, including the ti...
---