Job was saved successfully.
Job was removed from Saved Jobs.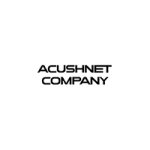 ---
Job Description
Acushnet Company is the global leader in the design, development, manufacture, and distribution of performance-driven golf products. Today, we are the steward of two of the most revered brands in golf – Titleist, one of golf's leading performance equipment brands, and FootJoy, one of golf's leading performance wear brands.
We believe we are the most authentic and enduring company in the golf industry. Our mission – to be the performance and quality leader in every golf product category in which we compete!
Summary: To maintain, rebuild, and repair machinery. Fabricate and weld equipment and parts. Replace, and service the piping of high and low pressure steam lines, air, oil, water, hydraulic lines.
Responsibilities:
Troubleshooting, repair and rebuild all types of mechanical assemblies with proficiency and versatility. These assemblies may be manual or automatic and be inclusive with electric, pneumatic, or hydraulic systems.

Perform preventive maintenance as directed by equipment schedule.

Perform troubleshooting by having the ability to isolate and distinguish sources of problems in plant production equipment using prints, schematics, communications with operators, engineers, Team Leaders, or vendors.

Perform simple welding, plumbing, and machining.

Required to maintain work records (work orders, PM's, Materials, and parts) on computerized Maintenance system. Monitor and maintain spare parts inventory.
Requirements:
Trade school diploma preferred

A minimum of 3 years' experience in industrial equipment repair is required.

Must have a technical background. Required to have own trade related tools to perform required tasks.

Demonstrated ability to install, repair, troubleshoot and maintain machinery and equipment.

Ability to dismantle and move stationary industrial machinery and mechanical equipment such as pumps, fans, tanks, conveyors, furnaces and generators, using hand and power tools.

Ability to operate hoisting and lifting devices such as cranes, jacks, and tractors.

Ability to inspect machinery and equipment to identify irregularities and malfunctions.

Ability to install, troubleshoot, and maintain power transmission, vacuum, and pneumatic systems.

Must have basic knowledge of electronic controls.

Must have working knowledge of general safe work practices.

Should work well with others and have communication and interpersonal skills.
---
---
Fairhaven
,
Massachusetts
,
United States
About Acushnet Company Acushnet Company was founded in 1910 as a partnership named Peabody, Young & Weeks, but quickly changed its name to the Acushnet Process Company after the town of Acushnet, MA and the process of designating the Guayule shrub's sap to make rubber. The company was originally in the business of processing rubber for sale to various businesses, including the ti...
---