Job was saved successfully.
Job was removed from Saved Jobs.
Clubs Public Fitting Program Manager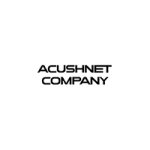 ---
Job Description
Acushnet Company is the global leader in the design, development, manufacture, and distribution of performance-driven golf products. Today, we are the steward of two of the most revered brands in golf – Titleist, one of golf's leading performance equipment brands, and FootJoy, one of golf's leading performance wear brands. We believe we are the most authentic and enduring company in the golf industry. Our mission – to be the performance and quality leader in every golf product category in which we compete!
Job Title: Clubs Public Fitting Program Manager
Location: Carlsbad, CA
Salary Range: $92,000 - $117,000 Annually, Plus Bonus Eligibility
Position Summary:
This teammate is the hub for our Clubs Public Fitting Program (PFP) initiative, both on and off course. The PFP Manager will ensure that Titleist has a large inventory of company run public fitting events, along with extensive, and easy to access, partner public fittings. This role will collaborate on a daily basis with the Clubs Fitting Program Manager, Program Lead, along with Regional Fitting Leaders, Fitting Specialists and Titleist Sales Reps to make sure that every territory has multiple public fitting venues that are regularly accessible, with all events set up properly in our booking system. The PFP Manager will also work closely with our DTC Sales Team to identify locations with upcoming event openings so they can be filled proactively. In addition, this role will be responsible for the Titleist Fitting Locator on titleist.com to ensure Fittings Specialists and Partner Accounts are correctly identified by market with easy-to-use links for fitting appointments. The PFP Manager will also assist as required to identify public fitting venues in territories and develop an SOP for successful events that can be shared nationally.
Qualifications/Required Experience:
BS or BA Degree is required.

A minimum of 5 years golf industry experience in program management, customer service, sales, or club fitting.

Proven ability to work cross-functionally and influence in an effective manner to drive business goals.

Entrepreneurial mindset and capacity to work independently without supervision.

Must have strong communication skills, excellent attention to detail, superior organizational skills, and leadership qualities.

Ability to sit for long periods and listen on the telephone and work on computer

.

Maintain knowledge of company technologies and event execution. Some travel to markets will be required

.

Experience in golf industry events is preferred, but passion for the game is required

.

Must possess exceptional time management as well as organizational and multi-tasking skills

.

Ability to explain complex information in an easy to understand and digestible way

.

Must have a high level of expertise, proficiency and aptitude with technology including but not limited to Microsoft Office, general database programs and the Internet

.
Key Responsibilities:
Public Event Inventory Management and Oversight: Collaborate with Regional Fitting Leaders, Fitting Specialists and Sales Reps across the country to ensure that Titleist has broad and regular availability of fitting events. Monitor event booking engine to make sure they are created properly and executed in a best-in-class manner according to our SOPs. Collaborate with Clubs National Account Manager to ensure that fitting locations and event links are functioning accurately.
Public Event Opening Management and Oversight: Collaborate with DTC Sales and Clubs Marketing teams to make sure that event openings have been identified on a daily basis nationally so we can proactively fill those appointments with golfers.
Fitting Locator Management and Oversight: Responsible for ensuring that the Fitting Locator on titleist.com is functioning properly so organic traffic can easily source fitting opportunities across the country. Identify listing and/or link issues and work with IT Team to update quickly so data and info is accurate. Develop ideas for Locator improvement, share with Fitting Leadership, and implement as appropriate.
Public Venue Sourcing and Management: Become the market expert, especially in key metros, and develop point of view on where Titleist has opportunities to expand fitting partnerships to reach a broader group of dedicated golfers. Assist Fitting Specialists and Sales Reps in both the identification of new venues and relationship building to open them.
Key Relationships: Clubs Fitting Program Manger
How To Apply:
Candidates meeting the qualifications listed above are invited to submit their resume along with salary requirements via the apply button for this job at: https://employment.acushnetgolf.com/ and must submit a resume in "MS Word Form ONLY" in order to be considered.
LI-TK1
---
---
Fairhaven
,
Massachusetts
,
United States
About Acushnet Company Acushnet Company was founded in 1910 as a partnership named Peabody, Young & Weeks, but quickly changed its name to the Acushnet Process Company after the town of Acushnet, MA and the process of designating the Guayule shrub's sap to make rubber. The company was originally in the business of processing rubber for sale to various businesses, including the ti...
---