Job was saved successfully.
Job was removed from Saved Jobs.
Lead System Administrator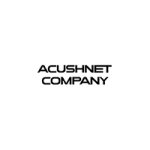 ---
Job Description
Acushnet Company is the global leader in the design, development, manufacture, and distribution of performance-driven golf products. Today, we are the steward of two of the most revered brands in golf – Titleist, one of golf's leading performance equipment brands, and FootJoy, one of golf's leading performance wear brands.
We believe we are the most authentic and enduring company in the golf industry. Our mission – to be the performance and quality leader in every golf product category in which we compete!
Summary: A Lead System Administrator will be responsible for a wide range of applications and computing systems. They will provide outstanding customer service, technical guidance, and be a trusted advisor for internal business customers. Lead Systems Administrators will assist and mentor those more junior level Administrators. An Administrator at this level will be responsible for systems that are far reaching and span across the enterprise, providing leadership and project management for technology refreshes and roadmaps. A Lead System Administrator must be innovative, setting direction and providing global governance. To provide in-depth technical knowledge and support, from the hardware layer, OS to the application layer, for business application systems. To ensure that business application systems are well managed, supported, monitored, upgraded and maintained to provide optimal performance, reliability and availability.
Responsibilities:
Responsible for assessing new business application systems. Responsible to provide recommendations/influence outcome of vision and strategy on new, as well as existing systems, Providing excellent customer service and to internal business customers. Provide day to day guidance to Systems Administrators in their achievement of similar responsibilities

Responsible for the design of the hardware infrastructure assigned to business application systems as well as a consultative role to all SA's and management. look for ways to improve performance, including considerations for redundancy and scalability in the hardware infrastructure design.

Install and configure application software in the production and test environments. Work closely with the software vendor(s) to document and execute installation procedures

Provide 2nd - 3rd level technical support in an efficient and expeditious manner. Displays advanced problem solving and critical thinking skills.

Work with other IT groups, develop and execute plans for application software upgrades, operating system upgrades, service pack installations and hardware changes.

Design and develop appropriate ways to monitor business application systems. Create procedures for the Operations Center to follow when thresholds have been reached and alerts are generated.

Develop system turn-over documents and procedures when new systems are put into production. Adequately document the business application system to define the hardware infrastructure, data flows, system interfaces and other areas of importance.

In concert with other IT groups, develop business continuity and disaster recovery plans. Participate in the annual testing of the DR plans for all Tier 1 applications

Proactively measure system response times and performance. Implement appropriate performance tuning when necessary. Other duties as assigned

.
Requirements:
Bachelor's degree in information systems, Computer Science required.

A minimum of 8+ years in a technical system administration support role supporting mission-critical applications.

Possess proven project management and leadership skills with a demonstrated excellence in customer service. Requires excellent analytical and problem-solving skills. Can display excellent written and verbal communication skills.

A strong team player with the ability to work on cross-functional teams. Able to establish and maintain cooperative working relationships with other associates.

Commitment to deadlines and the ability to meet the needs of a 24x7 computing environment
---
---
Fairhaven
,
Massachusetts
,
United States
About Acushnet Company Acushnet Company was founded in 1910 as a partnership named Peabody, Young & Weeks, but quickly changed its name to the Acushnet Process Company after the town of Acushnet, MA and the process of designating the Guayule shrub's sap to make rubber. The company was originally in the business of processing rubber for sale to various businesses, including the ti...
---