Job was saved successfully.
Job was removed from Saved Jobs.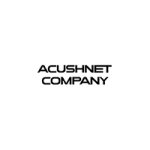 ---
Job Description
Acushnet Company is the global leader in the design, development, manufacture and distribution of performance-driven golf products. Today, we are the steward of two of the most revered brands in golf – Titleist, one of golf's leading performance equipment brands, and FootJoy, one of golf's leading performance wear brands.
We believe we are the most authentic and enduring company in the golf industry. Our mission – to be the performance and quality leader in every golf product category in which we compete!
Summary:
Assist with the design, development, and management of global compensation programs to ensure market competitiveness and legal compliance. Manage the administration of all US plans. Consult with business leaders and HR Business Partners to counsel, influence, and guide compensation business decisions.
Responsibilities:
Manage the development and deployment of compensation programs to include job evaluations; FLSA classifications; market analysis; salary increase administration; pay structure management, policy development, implementation, administration and legal compliance. Monitor the effectiveness of existing compensation polices, guidelines and procedures and recommend revisions that are consistent with marketplace trends, as well as cost-effective. Provide strategic guidance to business partners on the administration of policies and programs.

Provide counsel to business leaders and human resources business partners in compensation strategy, programs, process, and ad hoc actions to include developing competitive compensation offers to candidates. Negotiate and influence outcomes that are legally compliant and that represent the company's best interest.

Provide oversight and guidance on the administration of global compensation programs. Work with International HRBPs to participate in global salary surveys. Conduct global market analysis to ensure competitive pay practices in all markets.

Manage salary planning to include oversight of the compensation timeline, communication, system configuration and testing. Manage other compensation plans to include incentive plans, Distinguished Performance Award, and Bravo Recognition and reward program.

Manage the market adjustment budget, making recommendations for the business based on market analysis.

Manage other compensation projects as assigned.
Requirements:
Bachelor's Degree required, Certified Compensation Professional (CCP) certification preferred.

A minimum of 8 years' experience in the administration and management of compensation programs.

Ability to build relationships and to influence and collaborate across departments in order to achieve objectives

Strong analytical skills

Advanced Excel skills

Good communication and interpersonal skills

Negotiation skills

Solid understanding of compensation laws

Oracle experience highly preferred.
#LI-ER1
---
---
Fairhaven
,
Massachusetts
,
United States
About Acushnet Company Acushnet Company was founded in 1910 as a partnership named Peabody, Young & Weeks, but quickly changed its name to the Acushnet Process Company after the town of Acushnet, MA and the process of designating the Guayule shrub's sap to make rubber. The company was originally in the business of processing rubber for sale to various businesses, including the ti...
---