Job was saved successfully.
Job was removed from Saved Jobs.
Demand and Inventory Control Planner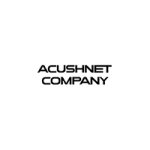 ---
Job Description
Acushnet Company is the global leader in the design, development, manufacture and distribution of performance-driven golf products. Today, we are the steward of two of the most revered brands in golf – Titleist, one of golf's leading performance equipment brands, and FootJoy, one of golf's leading performance wear brands.
We believe we are the most authentic and enduring company in the golf industry. Our mission – to be the performance and quality leader in every golf product category in which we compete!
Summary:
The Demand and Inventory Control Planner will play a critical role in the planning and execution of demand and inventory purchase decisions for all Gear products. This individual will also support cross functional planning needs across Sales, Operations, and Sourcing. They will provide the insights to support on-going decision-making and participate or lead associated meetings as necessary. Success will in part be measured by improving service levels, optimizing inventory levels, minimizing costs, and limiting stock-outs.
Responsibilities:
Executes and maintains a robust and aligned Demand Planning Process & Tools across Gear portfolio that delivers intelligence and enables effective demand management decision making.

Executes and maintains agreed upon Buy Strategies that ensure service, cost and inventory tradeoffs are conveyed in order to develop and maintain healthy pull marketplaces.

Delivers Category Sales & Operations Planning content and insights to key stakeholders in order to drive alignment across sales, finance and operations in delivering an aligned, high quality & constraint-based demand and supply plans.

Executes an aligned Inventory Management Strategy that drives service, flow and effective turns allowing for flexibility and marketplace health.

Enables Supply Planning that ensures we balance service and inventory tradeoffs while maintaining healthy partnerships, effective supply flow and a globally leveraged buying process.
Requirements:
Must have a Bachelor's Degree in Business, with a focus in Supply Chain preferred.

Minimum of 3-5 years of experience in Demand Planning and Inventory Management in the consumer goods industry (Golf or Equipment a plus).

Practical experience of best practice in order fulfilment, technical service and customer services processes.

Must commute between locations in Fairhaven and New Bedford, MA.

Some travel to International vendor sites and other Acushnet sites worldwide may be required.

A valid passport is required with the ability to travel internationally and domestically up to 10% a year.

Very strong data & planning skills.

Ability to meet deadlines, prioritize and multi-task are critical skills.

Must possess and apply knowledge of seasonal planning and launch execution to deliver our Gear strategy.

Ability to plan, coordinate and execute product changes across the organizations functional landscape.

Must possess exceptional technical skills with the ability to adapt quickly to new and emerging programs/software.

Advanced skill set in Microsoft office (Word, Excel, and PowerPoint).

Demonstrated competency in the following areas:

Coordinates projects

Communicates changes and progress

Completes projects on time.

Innovation

Displays original thinking and creativity

Meets challenges with resourcefulness

Generates suggestions for improving work

Develops innovative approaches and ideas

Presents ideas and information in a manner that gets others' attention.

Problem Solving

Identifies and resolves problems in a timely manner

Gathers and plans information skillfully

Develops alternative solutions

Works well in group problem solving situations

Uses reason even when dealing with emotional topics.

Adaptability

Adapts to changes in the work environment

Manages competing demands and effectively prioritizes

Changes approach or method to best fit the situation

Able to deal with frequent change, delays, or unexpected events.

Synthesizes complex or diverse information

Collects and researches data

Uses intuition and experience to complement data

Designs workflows and procedures.

Team Player

Consensus building skills to support planning, decision-making, facilitating and process improvement

Takes responsibility for team decisions and activities

Makes self-available to stakeholders and teammates

Provides regular and constructive feedback to team and leaders

Works to develop teammates' skills and encourages growth

Solicits and applies customer feedback (internal and external)

Fosters quality focus in others

Improves processes, products and services

Continually works to improve leadership skills.
#LI-ER1
---
---
Fairhaven
,
Massachusetts
,
United States
About Acushnet Company Acushnet Company was founded in 1910 as a partnership named Peabody, Young & Weeks, but quickly changed its name to the Acushnet Process Company after the town of Acushnet, MA and the process of designating the Guayule shrub's sap to make rubber. The company was originally in the business of processing rubber for sale to various businesses, including the ti...
---