Job was saved successfully.
Job was removed from Saved Jobs.
KJUS | Customization Coordinator - Order Processor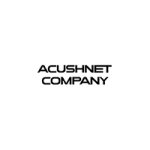 ---
Job Description
At KJUS, we have successfully pursued our vision of designing the best ski, golf and lifestyle apparel since launching back in 2000. Renowned for our uncompromising innovations, we produce award-winning apparel with performance enhancing qualities. The passion we share about our brand and the world of sports serves as the foundation of our working culture. Our mutually supportive, highly positive work environment thrives thanks to the joint belief that however exceptional our work is, we can always go beyond. We are always looking for people with drive and expertise.
In July 2019, Acushnet Company acquired KJUS. KJUS stands for sportwear made of innovative high-performance material with a distinctive clean design. Driven by an enthusiasm for golf and an uncompromising vision, KJUS continues to push further, innovating with every seam, fabric and detail.
Acushnet Company (Titleist |FootJoy) is the global leader in the design, development, manufacture and distribution of performance driven golf equipment and golf wear which are widely recognized for quality excellence. Driven by a focus on dedicated and discerning golfers and the golf shops that serve them, we believe that we are the most authentic and enduring company in the game of golf.
Summary
The Logo Coordinator - Order Processor position will process custom apparel orders for KJUS. The associate will work full time in the logo department with close relations to the sales team and customer service. This role will assist in maintaining the reputation of the high quality post production custom logo's KJUS stands behind.
Responsibilities
Custom Order Processing & Preparation
Process sales orders for production

Communicate with coordinator's, customer service, sales representatives, and retailers on requirements for logo orders.

Process sales orders daily to include necessary information, fees, ship dates and logo specs.

Complete order updates or edits in a timely manner as requested by the account or sales team.

Assist in the management of a yearly production schedule via fulfillment, shipping and billing of all custom orders.

Assist in processing and tracking return authorizations, credits and replacement orders.

Assist customization coordinators with order edits in a timely manner in preparation to generate digital proofs.

Communicate with sales team & retailers on order inquiries including status, edits, tracking and billing.

Work frequently with NetSuite, Nu Order & SAND.
Qualifications
Bachelor's degree from accredited college or university preferred.

A minimum experience of 2+ years working in customer service & order processing preferred.

Applicant must be highly committed, self-motivated, reliable, detailed, organized, optimistic, and energetic with strong verbal and written communication skills

. Must work well under tight timeframe and meet project deadlines.

Applicant must have familiarity with modern communication tools and MacBook computers. Experience in NetSuite, Nu Order & SAND is strongly desired. Have a passion for sports.
At KJUS we feel that working from the office as much as possible increases collaboration, innovation, and productivity while contributing to our strong company culture. Candidates for this role are required to be local to the office and cannot be remote. However, after the first 60 days of employment, they have the option to partake in our hybrid work model if they believe they will thrive by incorporating the flexibility of a mixture of in-office and remote work. Please ask our HR recruiter for more details. Relocation assistance is not available for this role.
We thank all applicants for their interest, however only those candidates selected for an interview will be contacted.
Salary Range: $36,000-43,200 per year
#LI-EF1
---
---
Fairhaven
,
Massachusetts
,
United States
About Acushnet Company Acushnet Company was founded in 1910 as a partnership named Peabody, Young & Weeks, but quickly changed its name to the Acushnet Process Company after the town of Acushnet, MA and the process of designating the Guayule shrub's sap to make rubber. The company was originally in the business of processing rubber for sale to various businesses, including the ti...
---