Job was saved successfully.
Job was removed from Saved Jobs.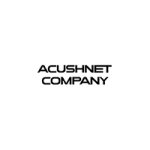 ---
Job Description
Acushnet Company is the global leader in the design, development, manufacture, and distribution of performance-driven golf products. Today, we are the steward of two of the most revered brands in golf –Titleist, one of golf's leading performance equipment brands, and FootJoy, one of golf's leading performance wear brands. We believe we are the most authentic and enduring company in the golf industry. Our mission – to be the performance and quality leader in every golf product category in which we compete!
Job Title: Women's Channel Manager
Location: Carlsbad, CA
Salary Range: $91K to $140K plus bonus eligibility
Position Summary:
The Women's Channel Manager will develop, implement, and execute strategic plans to promote and grow the Titleist Clubs business with dedicated female golfers in the U.S. market. As a Sales Manager they will be responsible for achieving profitability goals, while also gathering quantitative and qualitative consumer insights to improve sales, marketing, product, and fitting strategies with dedicated female golfers. This is an exceptionally cross-functional role that must interface successfully with Sales and Marketing Leadership, Product Teams, Regional Fitting Leaders, Fitting Specialists, Regional Sales Directors, Titleist Sales Reps, Staff Pros, customers, and others to accomplish these goals.
Qualifications/Required Experience:
Bachelor's degree is required
A minimum of eight (8) years of experience with a proven track record in sales and/or marketing and developing markets; golf or sporting goods industry experience preferred.
Must be a strong golfer, competitive golf experience and/or low handicap preferred.
Must have strong communication skills and demonstrate the ability to present well to small and large groups, individuals, and varying levels of corporate management.
Demonstrated leadership ability and product expertise. Previous management experience preferred.
Proven track record of working independently without supervision with excellent organizational skills and the ability to multi-task.
Ability to travel 25% or more to achieve sales and service objectives.
Ability to lift product sample bags and associated other equipment (30lbs) multiple times per day.
Ability to stand for extended periods of time.
Ability to translate complex product/fitting information and present this information in ways that retail club fitters and sales associates can understand and utilize with consumers.
Must have a valid Drivers' license in good standing.
Must have a high level of expertise, proficiency and aptitude with technology including but not limited to Microsoft Office, general database programs, the internet, and collaborative technology platforms such as Basecamp or Teams.
Key Responsibilities:
This role is responsible for;
Developing and implementing a strategic plan that will leverage Titleist's industry leading Clubs Fitting Program to build brand awareness, equity, and community with dedicated female golfers.
Planning and executing targeted events and programs throughout the US for dedicated female golfers that provide a golfer experience consistent with the high standards of the Titleist brand and ultimately grow custom club sales within this business channel.
Sales: Working with the US Clubs Sales VP and Director DTC Clubs Sales, establish and achieve club sales unit volume, revenue, and gross margin plans/forecasts within the Women's Channel. Develop, direct, and manage specific strategies, programs, and field activities that will strengthen the Titleist Clubs business within the Women's Channel. Work closely with Clubs Marketing leaders, Custom Fitting Director, Field Sales Directors, and Golf Clubs R&D and Ops leaders to successfully meet the needs of this channel and ensure development and execution of strategies that will better connect the Titleist Clubs product portfolio with the dedicated female player.
Event Planning & Execution: Build annual Women's Fitting Experience Calendar with event representation in all key markets to maximize scope of program. Develop a range of Women's specific event templates to maximize opportunity for success with dedicated female golfers. Collaborate with Regional Fitting Leaders, Fitting Specialists and Titleist Sales Reps to identify venues for events and coordinate planning initiatives to ensure success. Responsible for related financials and leading event execution. Responsible for managing revenue and expenses associated with fitting initiatives.
Women's Club Fitting Initiative: Responsible for involving key cross-category stake holders in the development of short-, mid- and long-term strategic plans to drive the Titleist Women's Club Fitting initiative. Engage Regional Fitting and Sales Teams to understand unique characteristics of each market, particularly Metro areas, and identify opportunities to successfully plan and execute best in class Fitting Events for Women. Collaborate with Sales and Marketing Leadership to define program goals and scope, along with necessary budget and number of annual event days. Determine how to engage with women most effectively in the Team Titleist database, while also leveraging events to grow the percentage of female Team Titleist members.
Consumer Insight Development: Responsible for leading initiative to gain qualitative and quantitative consumer insights into the Dedicated Female Golfer with a particular focus on understanding brand and product preferences and how to leverage Fitting Experiences to build brand equity, community, and market share with target demographic.
Sales Analysis: Responsible for Monthly review and reports that; Recap monthly sales progress towards goals, provide an overview of any new distribution opportunities, outline key takeaways from the month or items that may change focus going forward, and outlines the sales plan for the next month.
Forecasting: Partner with the Fitting Team and Sales Operations on forecasting and product supply for both fitting tools, stock demand, and custom demand.
How To Apply:
Candidates meeting the qualifications listed above are invited to submit their resume along with salary requirements via the apply button for this job at: https://employment.acushnetgolf.com/ and must submit a resume in "MS Word Form ONLY" in order to be considered.
---
---
Fairhaven
,
Massachusetts
,
United States
About Acushnet Company Acushnet Company was founded in 1910 as a partnership named Peabody, Young & Weeks, but quickly changed its name to the Acushnet Process Company after the town of Acushnet, MA and the process of designating the Guayule shrub's sap to make rubber. The company was originally in the business of processing rubber for sale to various businesses, including the ti...
---