Job was saved successfully.
Job was removed from Saved Jobs.
Associate Product Development Engineer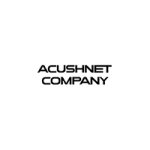 ---
Job Description
Acushnet Company is the global leader in the design, development, manufacture, and distribution of performance-driven golf products. Today, we are the steward of two of the most revered brands in golf –Titleist, one of golf's leading performance equipment brands, and FootJoy, one of golf's leading performance wear brands. We believe we are the most authentic and enduring company in the golf industry. Our mission – to be the performance and quality leader in every golf product category in which we compete!
Job Title: Associate Product Development Engineer – Level 1
Location: Carlsbad, CA
Salary Range: $63,000 - $78,000 annually, plus bonus eligibility
Position Summary:
In a position with close supervision, knows fundamental concepts of golf club design and engineering to complete production development projects. Uses established procedures to coordinate development programs designed to complete specific product opportunities requiring the integration of new, unique approaches and industry standard processes as well as Industrial Design requirements. Works with management and Concept Development or suppliers to critically evaluate specific project opportunities in an organized manner to align with production program critical path schedule requirements. Seeks to develop project management skills and technical knowledge in support of the development of new golf club designs/products.
Qualifications/Required Experience:
B.S. Degree in Industrial, Mechanical, or similar Engineering discipline.

No experience required.

Must be able / willing to travel worldwide 4-6 times/year.
Key Responsibilities:
With management support, coordinates golf club development with an emphasis on integrating Concept Development technologies and industry standard processes with Industrial/Graphic Design considerations to produce production-ready platforms. Uses established methods to manage the communication process, action items schedules and deliverables of new product development projects from design through manufacturing phases for on time launch. Collaborates with suppliers based around the world to develop manufacturing and design knowledge and learn to identify, trouble shoot and resolve issues as needed. Travels to suppliers to facilitate the design and development of new products, as well as provides face-to-face communication of projects.
Uses defined formats to develop necessary engineering and technical documentation related to specific production golf club projects. Utilizes CAD or other design resources to support product development. Works with management to construct and revise product specifications. Coordinates with Quality team to implement established acceptable quality criteria and limit samples.
Conducts and coordinates testing and analysis for product validation and qualification and robust design. Using established procedures, evaluates and reports testing results to management.
Pursues comprehensive patents in project associated areas by submitting invention records and actively supporting intellectual property efforts. Seeks to develop a fundamental knowledge of state-of-the-art materials/processes, USGA golf club product specification regulations, competitive specifications, patents, and trends. Works with management to identify potential applications to golf club design and initiates their implementation.
Key Relationships: Manager, Shaft Development and Club Testing
How To Apply:
Candidates meeting the qualifications listed above are invited to submit their resume along with salary requirements via the apply button for this job at: https://employment.acushnetgolf.com/ and must submit a resume in "MS Word Form ONLY" in order to be considered.
LI-TK1
---
---
Fairhaven
,
Massachusetts
,
United States
About Acushnet Company Acushnet Company was founded in 1910 as a partnership named Peabody, Young & Weeks, but quickly changed its name to the Acushnet Process Company after the town of Acushnet, MA and the process of designating the Guayule shrub's sap to make rubber. The company was originally in the business of processing rubber for sale to various businesses, including the ti...
---