Job was saved successfully.
Job was removed from Saved Jobs.
Vokey - Digital Marketing Manager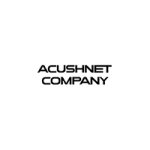 ---
Job Description
Acushnet Company is the global leader in the design, development, manufacture, and distribution of performance-driven golf products. Today, we are the steward of two of the most revered brands in golf –Titleist, one of golf's leading performance equipment brands, and FootJoy, one of golf's leading performance wear brands. We believe we are the most authentic and enduring company in the golf industry. Our mission – to be the performance and quality leader in every golf product category in which we compete!
Job Title: Vokey - Digital Marketing Manager
Location: Carlsbad, CA
Salary Range: $92,000 - $117,000 annually, plus bonus eligibility
Position Summary:
The Vokey - Digital Marketing Manager – Vokey Wedges will manage the industry leading content, consumer journey and eCommerce experience for the Vokey.com website, WedgeWorks Custom Shop, Vokey Store and Vokey online community. Coordinate the planning and execution of the digital media plan with external media agency in key channels: Paid Search, Paid Social, Digital Display to manage the full picture of the online golfer journey.
Qualifications/Required Experience:
Bachelor's degree required. Marketing or communications degree preferred.

Minimum of 8 years' experience required in interactive marketing or website related marketing or content development.

Golf experience preferred. Golf knowledge and passion for the game required.

Knowledge of HTML, Flash, Photoshop, Illustrator, Fireworks, CMS systems, video editing software or equivalents required.

Ability to work in a team environment and translate needs into solutions through creativity, organization

,

and attention to detail

.

Ability to problem solve, multi-task, and prioritize in a fast-paced environment a must.

Excellent collaboration skills – poses the ability to both lead and work within teams

.

Excellent written and verbal communication with the ability to present, educate, and persuade others

.

Fanatical attention to detail. Ability to successfully juggle multiple priorities

.

Problem Solving - Identifies and resolves problems in a timely manner; gathers and analyzes information skillfully; develops alternative solutions; works well in group problem solving situations; uses reason even when dealing with emotional topics.

Uses time efficiently; plans for additional resources; sets goals and objectives; organizes or schedules other people and their tasks; develops realistic action plans.

Demonstrated competency in the following areas: dependability - follows instructions, responds to management direction; takes responsibility for own actions; keeps commitments; Excellent written verbal, communication, and time management skills

.
Key Responsibilities:
Develop and maintain compelling and timely content for the Vokey.com website and related website activities. Content creation responsibilities include developing, producing, gathering, and editing copy, images, digital and video materials. Work with the Vokey team, clubs marketing creative team and web agency to produce, implement and maintain an industry leading content plan.
Working with the Director of Marketing, support the Vokey Website Developer in implementing work plans, sprint schedules, develop goals and overall objectives for support across all platforms: Content Management System, SalesForce Commerce Cloud, .NET, Javascript, DOMO, Emarsys.
Develop and implement effective customized content, email communications and social media for Vokey brand fans. Manage and grow the Vokey database through engagement and grass roots data collection. Conduct research utilizing surveys and tools to deepen the understanding of and connection to loyal Vokey golfers.
Develop and maintain industry leading eCommerce interfaces and experiences to support the direct-to-consumer Vokey business through Vokey.com. This includes WedgeWorks Custom Shop and Vokey Store. As well, this person will coordinate with Titleist D2C teams for wedge education, product, and sales on Titleist.com. Responsible for organizing, posting and maintaining the content and information required for efficient and effective operation of all Vokey ecommerce initiatives.
Manage the Vokey.com digital agency work, prioritizing the right projects on an annual basis to build foundation and grow the technology capabilities and measurement of all digital activities.
Coordinate digital media activities, collaborating with Director of Marketing, Titleist Director of Media, and Media Agency partners to drive efficient digital traffic from relevant channels and set clear business objectives & priorities.
Key Relationships: Director of Marketing, Vokey Wedges
How To Apply:
Candidates meeting the qualifications listed above are invited to submit their resume along with salary requirements via the apply button for this job at: https://employment.acushnetgolf.com/ and must submit a resume in "MS Word Form ONLY" in order to be considered.
LI-TK1
---
---
Fairhaven
,
Massachusetts
,
United States
About Acushnet Company Acushnet Company was founded in 1910 as a partnership named Peabody, Young & Weeks, but quickly changed its name to the Acushnet Process Company after the town of Acushnet, MA and the process of designating the Guayule shrub's sap to make rubber. The company was originally in the business of processing rubber for sale to various businesses, including the ti...
---