Job was saved successfully.
Job was removed from Saved Jobs.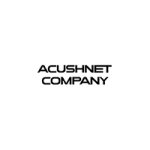 ---
Job Description
Acushnet Company is the global leader in the design, development, manufacture, and distribution of performance-driven golf products. Today, we are the steward of two of the most revered brands in golf –Titleist, one of golf's leading performance equipment brands, and FootJoy, one of golf's leading performance wear brands. We believe we are the most authentic and enduring company in the golf industry. Our mission – to be the performance and quality leader in every golf product category in which we compete!
Job Title: Test Engineer
Location: Carlsbad, CA
Salary Range: $81,000 - $101,000 annually, plus bonus eligibility
Position Summary:
In a position of minimally supervised research and testing, develop test procedures and measurement systems within the Club R&D lab. Develop and support lab measurement scanning and machine design software. Design, build and qualify future lab processes and test machines. Provide swing design and analysis for development of swing robot testing. Collect and report data from various golf club and shaft measurement processes. Work with multiple groups inside and outside of the company to plan and execute all of the above. Statistically analyze data as needed by internal customers as well as assist development of a database for storing and reporting data.
Qualifications/Required Experience:
BS in an engineering or scientific discipline required.

Minimum 3 years of experience directly relating to the following required: measuring, testing, and assembling precision mechanical components, operating CAD software (preferably Solidworks), and constructing electro-mechanical assemblies.

Should be able to stand and collect measurements in a laboratory environment for extended periods of time.

Should be proficient in NX or Solidworks. Strong technical background and the ability to focus on precise details.

Understanding of PLC ladder logic or similar is needed.

Proficiency in Access, SQL, Matlab, Labview or other database language a plus

.

Should possesses excellent people skills in order work with multiple engineers and technicians on projects

.
Key Responsibilities:
Work with development teams to design, build, and qualify future test equipment in all areas of measurement.
Propose test process improvements and collect data from processes to generate improved statistical analysis.
Support lab and engineering teams through use of Polyworks software and advanced use of our scanning technology. Develop test protocols and statistical analysis tools for efficiency of use and reporting.
Collect and report data related to golf club/shaft characteristics and performance through physical measurement as well as mechanical and durability testing.
Develop swing profiles and methods of testing for a swing robot to support engineering and research teams.
Support the development of database processes within the R&D department needs.
Key Relationships: Associate Manager Test Lab
How To Apply:
Candidates meeting the qualifications listed above are invited to submit their resume along with salary requirements via the apply button for this job at: https://employment.acushnetgolf.com/ and must submit a resume in "MS Word Form ONLY" in order to be considered.
LI-TK1
---
---
Fairhaven
,
Massachusetts
,
United States
About Acushnet Company Acushnet Company was founded in 1910 as a partnership named Peabody, Young & Weeks, but quickly changed its name to the Acushnet Process Company after the town of Acushnet, MA and the process of designating the Guayule shrub's sap to make rubber. The company was originally in the business of processing rubber for sale to various businesses, including the ti...
---