Job was saved successfully.
Job was removed from Saved Jobs.
Manager Facilities Club Operations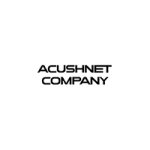 ---
Job Description
Acushnet Company is the global leader in the design, development, manufacture, and distribution of performance-driven golf products. Today, we are the steward of two of the most revered brands in golf –Titleist, one of golf's leading performance equipment brands, and FootJoy, one of golf's leading performance wear brands. We believe we are the most authentic and enduring company in the golf industry. Our mission – to be the performance and quality leader in every golf product category in which we compete!
Job Title: Facilities Manager
Location: Carlsbad, CA
Salary Range: $100,000 - $130,000 annually, plus bonus eligibility
Position Summary:
Responsible for the Maintenance and improvement of all West Coast Golf Club facilities (8 separate buildings) ensuring that they enable our associates to provide best in class service and products. Leads and manages maintenance, machinist, and facilities staff in supporting Club Operations and facilities-related tasks and projects for all West Coast facilities by performing the following duties personally or through subordinates.
Qualifications/Required Experience:
BS degree in Engineering, Operations Management or equivalent is required.

Previous supervision experience required, preferably of hourly maintenance staff.

Knowledge of golf club assembly processes preferred.

Technical knowledge of light assembly equipment or similar devices required.

Advanced knowledge of HVAC control systems

.

Basic to Intermediate knowledge of MS Word, MS Excel, MS Outlook, and AutoCAD required.

Valid California Driver's License in good standing and proof of insurance required

.

The physical demands described here are representative of those that must be met by an employee to successfully perform the essential functions of this job

.

Reasonable accommodations may be made to enable individuals with disabilities to perform the essential functions

.

The employee frequently is required to stand, talk, or hear, and smell. The employee is occasionally required to climb or balance and stoop, kneel, crouch, or crawl. The employee must frequently lift and/or move up to ten (10) pounds and occasionally lift and/or move up to seventy (70) pounds. Specific vision abilities required by this job include close vision, color vision, peripheral vision, and depth perception.

The work environment characteristics described here are representative of those an employee encounters while performing the essential functions of this job.

While performing the duties of this job, the employee is regularly exposed to risk of electrical shock

.

The employee is frequently exposed to moving mechanical parts; high, precarious places; extreme heat and vibration

.

The employee is occasionally exposed to wet and/or humid conditions, fumes, or airborne particles, toxic or caustic chemicals, outside weather conditions, extreme cold, explosives, and risk of radiation

.

The noise level in the work environment is usually loud

.

Strong written and verbal communication skills are required, as well as proven problem identification and resolution capabilities

.

Ability to read and interpret documents such as safety rules, operating and maintenance instructions, and procedure manuals

.

Ability to speak effectively before groups of customers or employees of organization

.

Ability to add, subtract, multiply, and divide in all units of measure, using whole numbers, common fractions, and decimals

.

Ability to compute rate, ratio, and percent and to draw and interpret bar graphs.
Key Responsibilities:
Oversees the maintenance, inspection, and alteration of all buildings, grounds, and facility-related equipment including HVAC, dust collection, air, lighting, electrical, and mechanical systems.
Sources and schedules facility or equipment modifications by attaining cost estimates, bid sheets, and contracts from various contractors or vendors. Ensures appropriate permits are received for all modifications to facilities and equipment. Maintains comprehensive files on site plans, electrical, and architectural drawings of all sites. Inspects any construction, installation, or work to ensure conformance to established specifications. Evaluates building and office areas for suitability for occupancy, considering such factors as air circulation, lighting, location, and size. Lays out furniture, equipment, electrical and telephone outlets as necessary. Coordinates moves of furniture and equipment in preparing facilities for new occupancy, events, and/or meetings.
Assists with creation and management of annual Facilities Capital budgets and project requests for all facilities.
Acts as liaison for public utilities, including water district, and other energy agencies. Purchases supplies and arranges for outside services such as maintenance, repair, and trash collection. Oversees and coordinates with Janitorial and Security providers to ensure contractual obligations are being met and adequate services are being performed. Ensure the overall cleanliness and positive presentation of facilities. Maintains and controls indirect parts inventory and purchasing processes for Maintenance and Facilities. Issues keys and grants access to facilities and equipment.
Group management responsibilities include interviewing, hiring, and training/coaching; appraising performance; and rewarding and disciplining employees. Ensures the utilization of the Work Management System to approve, schedule, and track departmental work.
Creates and maintains metrics that convey departmental performance status. Establishes and maintains a Continuous Improvement program driven from those metrics and leads the resulting projects through to completion.
Key Relationships: Director, Engineering
How To Apply:
Candidates meeting the qualifications listed above are invited to submit their resume along with salary requirements via the apply button for this job at: https://employment.acushnetgolf.com/ and must submit a resume in "MS Word Form ONLY" in order to be considered.
LI-TK1
---
---
Fairhaven
,
Massachusetts
,
United States
About Acushnet Company Acushnet Company was founded in 1910 as a partnership named Peabody, Young & Weeks, but quickly changed its name to the Acushnet Process Company after the town of Acushnet, MA and the process of designating the Guayule shrub's sap to make rubber. The company was originally in the business of processing rubber for sale to various businesses, including the ti...
---