Job was saved successfully.
Job was removed from Saved Jobs.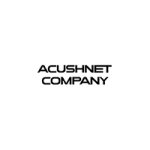 ---
Job Description
Acushnet Company is the global leader in the design, development, manufacture, and distribution of performance-driven golf products. Today, we are the steward of two of the most revered brands in golf – Titleist, one of golf's leading performance equipment brands, and FootJoy, one of golf's leading performance wear brands. We believe we are the most authentic and enduring company in the golf industry. Our mission – to be the performance and quality leader in every golf product category in which we compete!
Summary: Ensure execution of Acushnet Quality Systems and conformance of both raw materials and products to Acushnet Quality Standards. This job consists primarily of manufacturing support.
Responsibilities:
With suppliers and Acushnet staff, monitor the use of appropriate testing procedures, control to specifications and quality reporting for raw materials and identified operating supplies. Provide analysis of performance and trends.

Monitor the proper execution of Acushnet Quality Systems to continuously audit and report the process control capability of the manufacturing facilities. This will include sampling plans, testing methods, data collection and reporting.

Investigate quality issues and/or process problems identified.

Assist the R&D Department in defining the requirements for new materials to be introduced in manufacturing. Similarly assist Manufacturing in the evaluation of substitute raw materials and identified operating supplies.

Assist with supplier qualification and certification programs.

Develop new or improved specifications and testing procedures for raw materials and products.
Requirements:
BS in Chemistry or Engineering required.

3 years Quality/Manufacturing Engineering experience is required. Must have project management experience.

Must be familiar with QA methods related to raw materials and process analysis. Desired Certifications: CQE, CQM, CSQP. Knowledge of ISO 9001 quality systems preferred.

Must pass Health Services screening including accurate color vision.

Must not be adversely affected by chemicals in the laboratory, golf ball manufacturing or golf course environment.

Job will involve inspection of vendor facilities. Must be able to comply with vendor PPE requirements and any additional safety measures needed to conduct responsibilities.

Must be capable of lifting 40 lbs and routinely conducting product and/or material moves dictated by numerous sampling plans.

Daily travel is required and overnight travel both domestic and international will be required, occasionally on short notice.

Must become familiar with Acushnet Company Safety Policies and Practices.

Must become familiar with Acushnet Company Hazardous Waste Compliance Policies and Practices.
---
---
Fairhaven
,
Massachusetts
,
United States
About Acushnet Company Acushnet Company was founded in 1910 as a partnership named Peabody, Young & Weeks, but quickly changed its name to the Acushnet Process Company after the town of Acushnet, MA and the process of designating the Guayule shrub's sap to make rubber. The company was originally in the business of processing rubber for sale to various businesses, including the ti...
---