Job was saved successfully.
Job was removed from Saved Jobs.
Senior Manager Technology Business Partner - Distribution, Fulfillment, Logistics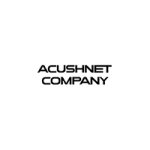 ---
Job Description
Acushnet Company is the global leader in the design, development, manufacture, and distribution of performance-driven golf products. Today, we are the steward of two of the most revered brands in golf – Titleist, one of golf's leading performance equipment brands, and FootJoy, one of golf's leading performance wear brands.
We believe we are the most authentic and enduring company in the golf industry. Our mission – to be the performance and quality leader in every golf product category in which we compete!
Summary: This position is responsible for leading the IT team which supports the systems that form the foundation for Supply Chain business process execution at Acushnet. Central to this set of systems is Acushnet's Warehouse Management System (WMS), M3 WM, related interfaces, and supporting distribution systems. The Sr. Manager position will be located at our corporate office in Fairhaven, MA and provide business critical support to our Distribution Center network located around the world. The role will serve as primary support for the WMS, its connected subsystems, and work with business partners on continuous improvement of warehouse processes and systems including: Warehouse Control System, Pick/Pack/Ship, Manifesting, Put-to-Light Systems, Robotics, Printing and Parcel Applications.
Specific technology skills would include the following:
Manhattan WMOS

Manhattan AWM,

Infor M3 WM,

Kewill Kpack,

Kewill Flagship,

3PL Integration
Responsibilities:
This position is responsible for supporting the systems that form the foundation for Supply Chain business process execution

The role will serve as primary support for the WMS, its connected subsystems,

Review, analyze and report on the benefit of requested systems requests and extensions

Partner with WMS Manager to Identify and recommend WMS system changes in support of new or modified business processes, system improvements, or application corrections

Act as the IT liaison to the Supply Chain Team as it relates to the testing and deployment of system changes

Partner with business, internal IT, and vendors to quickly resolve DC & Supply Chain production issues

Understand business configurations, processes, and uses advanced knowledge of the application and industry best practices for improvement and troubleshooting

Lead, develop and manage the relationship between IT and internal and external partners (the business and service providers). Drive a proactive business-level dialogue and a performance management approach focused on delivering value to the business.

Measure, communicate and improve IT organization value ensuring optimization of IT delivery. Ensure strategic alignment between the business and IT. Drive change in support of the business.

Ensure the supported business units understands technology solutions and overall solutions delivery (compliance to processes, architecture standards, etc.). Establish IT/business objectives and priorities; develop, implement, and monitor work plans.

Identify and develop recommendations for joint or coordinated application project delivery across the business in collaboration with other business units and IT Central Services, as needed.

Partner with IT Central Services including PMO, Enterprise Architecture, Technology Services, Cyber and other critical services to ensure compliance with standards and overall IT strategy and to leverage and advocate for these services on behalf of the represented business unit.

Leads the development of strategic frameworks for IT products, services, technologies, and support. Develops strategic directions and alternative service delivery options in support of specific business unit goals; develops IT business and operational plans; provides technical advice, impact analysis, and recommendations business partners and IT.

Collaborate with senior IT leadership to develop department budget(s), ensuring alignment between IT and business needs; manage operating budgets to meet business plan objectives and to optimize resource utilization; create project appropriation requests (PARs), review and approve projects and enhancements in partnership with the PMO and manage spending against forecasts.

Identify and evaluate emerging technologies and products in support of the represented business unit to maintain industry competitiveness. Monitor the industry to gain knowledge and understanding of emerging technologies. Review relevance and potential value of new technologies and makes recommendations to executive management.
Requirements:
Bachelor's Degree in information technology or related Technology field. Advanced degree strongly preferred.

12+ years of experience in an IT leadership role. Solid knowledge in a wide range of subject matters pertaining to both IT required with demonstrated performance in understanding business to contribute to its strategic direction.

Some travel may be required. Will be expected to work from the Fairhaven on a Hybrid Work Schedule.

Ability to lead, enable and motivate teams by providing advice, guidance, and modeling behaviors of compassion, collaboration and accountability.

Capacity to comprehend strategic business objectives and business domain knowledge combined with the ability to drive results toward those objectives.

Demonstrated ability and experience leading cross-functional application initiatives that span multiple regions and geographies.

Ability to lead, enable and motivate teams by providing advice, guidance, and modeling behaviors of compassion, collaboration and accountability.

Ability to deal with rapid change in business needs, processes, and technologies.

Strong communication skills with a proven ability to understand key concepts and communicate effectively with technical staff, business stakeholders and senior leadership.

Proven ability to communicate technical concepts to nontechnical people to enhance understanding and drive to decisions that lead to positive outcomes.

Proven ability to collaborate, build relationships and influence individuals at all levels of the organization (as well as external vendors and service providers) to facilitate the achievement of required business outcomes.

Strong organizational skills and the ability to perform under pressure and manage multiple priorities with competing demands for resources.
#LI-LH1
---
---
Fairhaven
,
Massachusetts
,
United States
About Acushnet Company Acushnet Company was founded in 1910 as a partnership named Peabody, Young & Weeks, but quickly changed its name to the Acushnet Process Company after the town of Acushnet, MA and the process of designating the Guayule shrub's sap to make rubber. The company was originally in the business of processing rubber for sale to various businesses, including the ti...
---