Job was saved successfully.
Job was removed from Saved Jobs.
Coordinator, Retail Development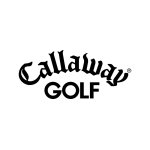 ---
Job Description
Who We Are Today
TravisMathew is now a leading innovator in lifestyle and performance apparel. Using best-in-class fabrications and designs, we are pushing forward a growing market trend towards casualization. For us, comfort comes first. Every TravisMathew product is created with attention to detail, designed to deliver the perfect fit and soft, lightweight feel. By offering hundreds of varied, unique deigns across monthly new product releases, we are establishing a new standard for the young professional. We want to elevate your look with details, subtleties, and craftmanship that will get you noticed … but without flash or pretension. As an aspirational brand, TravisMathew prides itself on being approachable. Anyone and everyone can look great – and feel great – in TravisMathew. We're throwing a party and you're invited.
Where We Are Going
At TravisMathew we don't just dream big, we plan big. Our goal is to become the top premium menswear brand in the United States with a global presence, while keeping our employees and customers at the forefront of all we do. We believe that a winning office culture will include opportunities for new leaders, a fun work environment, and cultivating an ideal work / life balance for our employees. We are committed to celebrating and achieving diversity in all facets of our business. Additionally, TravisMathew is focused on the development of sustainable practices, challenging ourselves to discover innovations in design, production and technology.
JOB OVERVIEW
The Coordinator, Retail Development is responsible for performing various administrative duties and working cross-functionally between retail and other departments to support a variety of projects within the Retail Department.
ROLES AND RESPONSIBILITIES
Assign, organize and maintain New Store Opening (NSO) project files between retail and other departments
Review and validate new store information prior to project start date
Facilitate the organization and preparation of projects (i.e., logistics, utilities, deliveries, installations)
Facilitate NSO operational account and reoccurring services set-up
Manage NSO supply orders, including inbound shipment receipt and pallet build support
Manage travel bookings for NSO team
Partner with vendors and provide weekly progress updated to retail management team
Identify and recommend NSO process improvements
Identify and implement NSO cost-savings opportunities
TECHNICAL COMPETENCIES (Knowledge, Skills & Abilities)
Proficient in Microsoft Applications
Ability to work effectively and collaboratively with cross-functional teams and stakeholders
Ability to make decisions independently, or escalate when applicable
Ability to work non-traditional hours, weekends, evenings, and holidays
Strong interpersonal, verbal, and written communication skills
Strong organizational skills with the ability to handle multiple priorities in a fast-paced work environment
EDUCATION AND EXPERIENCE
Bachelor's Degree, preferred
Minimum 3 years' experience in multiunit retail support
TravisMathew is an Equal Employment Opportunity
---
---
Carlsbad
,
California
,
United States
Our Brand Callaway was founded on the bold principle of creating demonstrably superior and pleasingly different golf products. That approach, coupled with a commitment to doing work we are proud of, has catapulted the company to a global leader in golf equipment and services. Creating innovative, high-performance golf equipment is a perpetual challenge. It demands a relentless commitment to be th...
---