Job was saved successfully.
Job was removed from Saved Jobs.
Manager, Order Management – Embroidery Artwork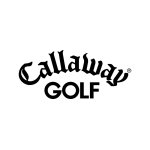 ---
Job Description
Callaway Golf Company is a leader in total performance, premium golf equipment and active lifestyle products while also being a great place to work! We are passionate and push the limits of innovation. We dare to be great while acting with integrity and respect. We stay hungry, yet humble. All while having fun and making golf enjoyable for everyone!
Our company is a blend of experience and diverse backgrounds, and our leaders have a strong history of building and selling successful initiatives. We are working to build a truly groundbreaking company, and we want top-notch people to join us in that mission.
JOB OVERVIEW
The Manager, Order Management - Embellishment & Artwork is responsible for management of the embellishment artwork team, coloring process, artwork approvals and order book management. This role models the customer and brand-focused culture in our operating platform and inspires that behavior from the team. This person is responsible for developing process documentation and the training platforms for new artists as well as ongoing training for existing artists. The Manager, Embellishment Artwork coordinates with third party digitizers to ensure quality and timeliness of executable production files as well as coordinates production planning for in house and third party production facilities to ensure daily work flow, lead times and quality levels meet requirements. This role is also responsible for ensuring artwork SLA's are met for all custom programs, and communication with internal and external customers.
ROLES AND RESPONSIBILITIES
Create and model brand and customer-focused culture in the sales operations team
Manage Embellishment Artwork Team to ensure artwork process and orders are executed within the desired order dating. Review resource capacity, current and pre-book work load, and artists' skill sets to maintain working calendar of activities to reduce potential bottleneck in process and ensure on time completion of artwork to allow for fulfillment according to customer requested timelines.
Actively engage the cross-functional team to drive industry-leading (5-7 days order to ship) performance.
Create and maintain SOP's for all custom programs and publish expected and actual KPI's.
Ensure consistent creation and preparation of graphic artwork by the team of artists based upon source images, creating the production files to be used for custom logo decoration on a variety of customizable products across multiple embellishment types including but not limited to embroidery, heat transfer, patch application, and screen printing.
Prioritize team workload to meet artwork SLA's, customer ship dates and deadlines and audit artwork output for quality, consistency, and timeliness. Ensure proper utilization of all artist resources and document any concerns related to productivity.
Coordinate logo setup, approvals, library revisions, stitch-out approvals, editing and quality control. Coordinate with sales and production departments to ensure artists receive logo artwork for reproduction in a timely manner and the final artwork meets or exceeds customer expectations/requirements, thereby representing TravisMathew in the highest degree.
Manage coloring process. Develop and maintain a cross reference table for embroidery thread, pantone and four color process conversions to minimize variation, reduce costs, and increase artists' productivity. Ensure each Delivery/Launch has defined color palette communicated to artists and production facilities.
Communicate with internal and external sales professionals as well as the production team regarding logo / order instructions including coloring and placement for new art and re-work art for issue resolution.
Coordinate sample requests and approvals
Maintain detailed customer files and approval processes on all new / existing logo development and stitch outs
TECHNICAL COMPETENCIES (Knowledge, Skills & Abilities)
Proficient in Microsoft Applications (i.e., Excel, PowerPoint, Word, Sharepoint)
Proficient in Adobe Illustrator and Photoshop
Proficient in ERP system, preferably SAP
Strong understanding of thread coding / pantone matching
Strong understanding of screen print, heat transfer, patch, and embroidery processes
Ability to work effectively and collaboratively with cross-functional teams and stakeholders
Strong written and verbal communication skills with ability to convey strategies and information at all levels of the organization
Strong organizational skills with the ability to manage multiple tasks simultaneously while maintaining a clear sense of priorities for self and team
EDUCATION AND EXPERIENCE
Bachelor's Degree
Minimum 5 years of experience in an embellishment capacity
Minimum 3 years of leadership experience
Callaway Golf is an Equal Opportunity Employer.
LI#CM-1
---
---
Carlsbad
,
California
,
United States
Our Brand Callaway was founded on the bold principle of creating demonstrably superior and pleasingly different golf products. That approach, coupled with a commitment to doing work we are proud of, has catapulted the company to a global leader in golf equipment and services. Creating innovative, high-performance golf equipment is a perpetual challenge. It demands a relentless commitment to be th...
---