Job was saved successfully.
Job was removed from Saved Jobs.
KJUS | Apparel Designer and Developer (Ski and Outerwear)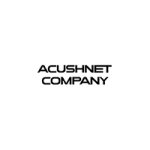 ---
Job Description
At KJUS, we have successfully pursued our vision of designing the best ski, golf and lifestyle apparel since launching back in 2000. Renowned for our uncompromising innovations, we produce award-winning apparel with performance enhancing qualities. The passion we share about our brand and the world of sports serves as the foundation of our working culture. Our mutually supportive, highly positive work environment thrives thanks to the joint belief that however exceptional our work is, we can always go beyond. We are always looking for people with drive and expertise.
In July 2019, Acushnet Company acquired KJUS. KJUS stands for sportwear made of innovative high-performance material with a distinctive clean design. Driven by an enthusiasm for golf and an uncompromising vision, KJUS continues to push further, innovating with every seam, fabric and detail.
Acushnet Company (Titleist |FootJoy) is the global leader in the design, development, manufacture and distribution of performance driven golf equipment and golf wear which are widely recognized for quality excellence. Driven by a focus on dedicated and discerning golfers and the golf shops that serve them, we believe that we are the most authentic and enduring company in the game of golf.
Summary
We are looking for an Apparel Designer and Developer with experience in Ski and Outerwear who will closely collaborate and communicate with suppliers, the Product Manager and the other Product Engineer Team members throughout the entire development process including occasional hand-over trips to Asia and Europe.
Responsibilities
Closely collaborate and communicate with suppliers, the Product Manager and the other Product Engineer Team members throughout the entire development process including occasional hand-over trips to Asia and Europe
Respect and follow strict development timelines including individually assigned duties necessary for timely delivery of prototypes, fit samples, and salesman samples
Manage product specific data in product lifestyle management system and product information system
Understand the target KJUS consumer and ensure that your work and the quality produced agrees with global target customer, pricing strategy, and total business strategy
Foster trusting relationships with vendors to achieve better pricing and quality of services and to stay up to date about new manufacturing and construction techniques
Help with coordination for test sample process for season collections
Help conduct market research to identify new trends, fabrics, innovations and workmanship techniques
Travel markets and work with sales team to gather consumer and account feedback for color and design process
Support the design and development of KJUS' technical apparel from conception through to final styling with an expertise in as many of the below responsibilities as possible
Design and Development:

Design and draw production sketches for development and create tech packs
Support conversion of 2D designs into 3D products for KJUS season collections
Create seasonal themes, product line, color concept, trims and technical details suitable
Create colored merchandising story with product sketches
Create and present story, mood, color boards, and samples to sales teams and key accounts as needed
Modify designs during the development phases to realize the perfect design goal
Provide technical product support from the design to the release of size sets
Keep tech packs and visual line sheets updated to represent what is in the current line
Create and maintain tech packs (BOM, technical sketches, construction references, measurement charts)
Select and develop collection-specific trims, product workmanships and constructions in collaboration with the suppliers
Develop best-in class and continuously improve workmanship, garment construction and trims and advise Design and CM accordingly during the development phase taking function and purpose of each garment into consideration
Pattern and Fit:

Work with fittings including measuring and commenting for all samples
Evaluate product for style and fit and support collection changes as needed to achieve desired fit results
Keep measurement charts updated to insure the best fit for each garment

Knits and Fabric:

Coordinate with knit producers to design technical knits with exciting patterns and textures using yarn mixes that have a technical story
Assist in the selection and development of fabrics including lab dip process and approval
Create print and pattern
Qualifications
Bachelor's degree in design. Masters preferred
2+years of design or development experience in technical products is a must
Profound knowledge in designing functional and technical apparel with high affinity for trends in premium products
Creative, passionate and hard-working person who is both independent and a team-player
Structured, organized working style with an ability to consistently meet strict and tight deadlines
Profound know-how in MS Office and familiarity with Adobe Illustrator and other Adobe Platforms
Experience in PLM systems; Centric a plus
The ideal candidate must be able to travel internationally 10% on average
We thank all applicants for their interest, however only those candidates selected for an interview will be contacted.
Salary Range: $75,600-82,000 per year. Relocation assistance is not available for this role.
#LI-EF1
#IND1-BF
---
---
Fairhaven
,
Massachusetts
,
United States
About Acushnet Company Acushnet Company was founded in 1910 as a partnership named Peabody, Young & Weeks, but quickly changed its name to the Acushnet Process Company after the town of Acushnet, MA and the process of designating the Guayule shrub's sap to make rubber. The company was originally in the business of processing rubber for sale to various businesses, including the ti...
---