Job was saved successfully.
Job was removed from Saved Jobs.
Sales Operations Coordinator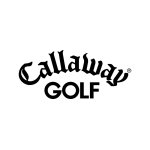 ---
Job Description
Callaway Golf Company is a leader in total performance, premium golf equipment and active lifestyle products while also being a great place to work! We are passionate and push the limits of innovation. We dare to be great while acting with integrity and respect. We stay hungry, yet humble. All while having fun and making golf enjoyable for everyone!
Our company is a blend of experience and diverse backgrounds, and our leaders have a strong history of building and selling successful initiatives. We are working to build a truly groundbreaking company, and we want top-notch people to join us in that mission.
JOB OVERVIEW
Assists in all functions of Sales Operations necessary to support Sales and all business processes primarily related to assigned specialty: Screen Print, Patch Hat, VIP, and sample orders. May lead projects across departments and will work directly with many different departments to problem solve and coordinate needs of Sales. Required to generate, read, and react to reports related to sales and special programs. Will be required to assist in the documenting, communication and training of sales processes related to these programs or special projects. Primary focus is to ensure that orders for certain projects get fulfilled in a timely manner with a high sense of urgency. Responsible for all backorder processing and reporting surrounding these orders. Will also be responsible for Sales Operations processes that will ensure high order fulfillment and increased service levels to all customers.
ROLES AND RESPONSIBILITIES
· Coordinate all sales processes; may be assigned project lead
· Create detailed reports to support / provide high level updates
· Backorder Processing – run reports and coordinate with inventory control, production, planning and distribution to ensure highest level of order fulfillment
· Maintain documentation and assist with the coordination of processes for all Sales Operations as well as for special processes related to specific programs.
· Assist with delivering accurate quote information on all products – including Quote table maintenance, reporting, communicating proactively to specific groups.
· Identify continued improvement opportunities for increased efficiencies and improved service levels.
· Effectively communicate with groups related to assigned programs
· Responsible for detailed reports using Business Objects, SAP and other department tools to review, track and assist Sales Operations tasks.
· Create ad-hoc reports as required as well as run daily, weekly, monthly, reports
· Review and action aged orders, update status/notes on 10+ Day Reports utilized by operations and sales teams, communicate with 3rd Party providers on WIP status, and escalate issues to leadership based on review/research related to order book management.
· Conduct onsite visits with 3rd Party vendors to review processes, identify roadblocks, provide system training, and be the single point of contact.
TECHNICAL COMPETENCIES (Knowledge, Skills & Abilities)
· Strong organizational, analytical and problem-solving skills.
· Ability to analyze detail and perform structured decision-making on a daily basis.
· High degree on initiative and ownership, attention to detail, and the discipline to follow through on assigned tasks.
· Must demonstrate strong technical skills and ability to analyze data to make recommendations.
· Knowledge of SAP preferred
· Intermediate skill level in Microsoft Excel preferred.
· Ability to multi-task to manage daily responsibilities, multiple projects and unplanned issues.
· Must be capable of exercising independent judgment within defined procedures and practices to determine appropriate action.
· Ability to understand priority needs of the company and adjust when necessary or when directed.
· Must possess & demonstrate excellent communication skills – both verbally and written – and be able to relate to all level of employees, customers.
· Must be able to think creatively and offer solutions when problems are identified.
· Required to train department on topics identified in field of expertise
EDUCATION AND EXPERIENCE
· Bachelor's Degree Required
· Minimum 2 years Operations / Golf Industry related experience preferred
· Customer Service / Order Management background preferred
· Computer experience required
· SAP, Business Objects, and Business Warehouse experience helpful
· Golf Experience required
Callaway Golf is an Equal Opportunity Employer
#LI-AH1
---
---
Carlsbad
,
California
,
United States
Our Brand Callaway was founded on the bold principle of creating demonstrably superior and pleasingly different golf products. That approach, coupled with a commitment to doing work we are proud of, has catapulted the company to a global leader in golf equipment and services. Creating innovative, high-performance golf equipment is a perpetual challenge. It demands a relentless commitment to be th...
---