Job was saved successfully.
Job was removed from Saved Jobs.
Supervisor, Master Data Systems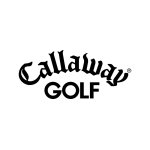 ---
Job Description
Callaway Golf Company is a leader in total performance, premium golf equipment and active lifestyle products while also being a great place to work! We are passionate and push the limits of innovation. We dare to be great while acting with integrity and respect. We stay hungry, yet humble. All while having fun and making golf enjoyable for everyone!
Our company is a blend of experience and diverse backgrounds, and our leaders have a strong history of building and selling successful initiatives. We are working to build a truly groundbreaking company, and we want top-notch people to join us in that mission.
JOB OVERVIEW
This leadership position is responsible for the management of all business system solutions for Callaway Golf's global master department across technology platforms and functional disciplines. This position has direct supervisory responsibility for the staff of the Master Data Systems group within the Operations department. The Supervisor will be expected to anticipate business needs accurately and consistently (solutions, benchmarks, examples, best-practices, out-of-the-box thinking) and effectively contribute this thinking to the business partnership. The Supervisor is also responsible for the strategic planning required to research, develop, implement, and maintain the master data system within SAP and other systems that coordinates and controls all sales, accounting, manufacturing and pricing data for the Company.
ESSENTIAL ROLES AND RESPONSIBILITIES
Accountable for the efficiency and effectiveness of both the SAP master data system and personnel, and the ongoing accuracy and integrity of the global system data.
Lead and coordinate department personnel to work proactively with the various external owners of master data to manage the process of introducing master data, including pricing data, into the SAP system in an accurate and timely fashion.
Responsible for guiding the development & training of direct reports.
Delegate, review and approve work of direct reports.
Mentor/develop/motivate staff, and perform ongoing evaluation of direct staff for required skills and experience.
Write and conduct performance appraisals and corrective actions for direct reports (with Director review and approval).
Manage multiple projects/solutions for multiple business area requestors.
Participate in the establishment and enforcement of best-practice work processes and standards.
Seek out opportunities for continuous process improvement, to include benchmarking other companies, user groups, and software tools to improve speed & accuracy, and appropriate staff training opportunities.
Provide value-added input and alternatives and facilitate requirements definition whenever appropriate.
Oversee the on-time and accurate introduction of global master data involving multiple platforms and multi-tiered architectures.
Prioritize resources and projects in support of and in response to master data requests and appropriate strategic initiatives of the company
Develop, implement, and maintain tools necessary to expedite data input, as well as audit to insure accuracy.
Responsible for the consistency of the data going into the SAP and other business systems and the ongoing audit results.
Coordinate efforts of the various departmental data owners to deliver data in a timely fashion to the Master Data team to promote timely and efficient creation of material master and item data.
Communicate status of projects and initiatives to all levels of business and Operations management.
TECHNICAL COMPETENCIES (Knowledge, Skills & Abilities)
Strong task management and leadership skills. Able to align efforts through the effective application of people, processes, and technology.
Excellent communication, negotiation, and problem-solving skills with the ability to influence people and drive process improvements.
Ability to work as part of a team and drive results
Excellent project management skills – including project administration (e.g., managing tasks, resources, timelines), and cross-functional collaboration.
Strong initiative and a keen eye for detail when performing analysis.
Thorough knowledge of materials management & planning in both theory and practice.
High degree of initiative and ownership, as well as a proven history of delivering results while working with several different departments in a fast-paced environment.
Specific SAP Master Data skills and knowledge of all relevant SAP Master Data setup to include Material Master, Customer Master, Purchasing Master, Storage Locations, Inter-company Purchase Info Records, Bills Of Material, Routings, Material Determination Codes, etc.
Expert in executing material master t-codes, performing mass changes in SAP, table lookups, and utilizing SAP analysis tools for data audit.
Proficiency in MS Excel at an expert level, including spreadsheet creation, editing, and exporting to other applications utilizing macros and pivot tables.
EDUCATION AND EXPERIENCE
Bachelor's degree or equivalent additional work experience required.
Minimum 3 years' experience in relevant field, preferably in a global manufacturing environment.
Experience leading and mentoring a development team preferred.
2 years' SAP experience.
Relevant professional certifications (APICS, or other as appropriate) completed or in progress a plus
Callaway Golf is an Equal Opportunity Employer.
#LI-EH1
---
---
Carlsbad
,
California
,
United States
Our Brand Callaway was founded on the bold principle of creating demonstrably superior and pleasingly different golf products. That approach, coupled with a commitment to doing work we are proud of, has catapulted the company to a global leader in golf equipment and services. Creating innovative, high-performance golf equipment is a perpetual challenge. It demands a relentless commitment to be th...
---