Job was saved successfully.
Job was removed from Saved Jobs.
Sr. Principal Analyst (Transportation Management)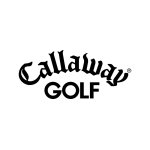 ---
Job Description
Callaway Golf Company is a leader in total performance, premium golf equipment and active lifestyle products while also being a great place to work! We are passionate and push the limits of innovation. We dare to be great while acting with integrity and respect. We stay hungry, yet humble. All while having fun and making golf enjoyable for everyone!
Our company is a blend of experience and diverse backgrounds, and our leaders have a strong history of building and selling successful initiatives. We are working to build a truly groundbreaking company, and we want top-notch people to join us in that mission.
JOB OVERVIEW
Sr. Principal Analyst (Transportation Management) will be part of Callaway IT team and will lead several key capabilities and be an advocate for technology decisions within our global IT organization.
Ideal candidate will have in depth hands-on experience in configuring third party TMS platforms, WM/IM and EWM modules. Experience with global transportation management process and third-party TMS tools, integration with SAP EWM/WM is a plus. Candidate will also have superior business relationship skills and functional knowledge with change management experience. Our company is going through a technology evolution and this role will be key to many of these initiatives domestically and internationally.
This role will be based out of our distribution center in Fort Worth, Texas.
ROLES AND RESPONSIBILITIES
Lead the design, configuration, implementation, and support of third party TMS platforms, EWM, WM, and integration
Gather detailed requirements from business users for whole business processes and/or functions on approved projects and enhancements
Perform design and development for whole business processes and/or functions on approved projects and on enhancements to existing projects
Design solutions with innovation and an eye to the future ensuring the ability to deliver value over time, identify impacts to business resulting from newly configured or improved business functionality
Lead all phases of the project life cycle including analysis, design, development, testing, deployment and post-production support/maintenance
Understanding of SAP Distribution & Warehouse management process is plus
Demonstrate effective and collaborative communication with internal team members and Business Partners Lead multiple projects/reporting solutions for multiple business areas
Hands on experience in configuring Logistics Execution module in SAP (Outbound and Inbound Deliveries, TMS and integration of third-party tool)
Experience working in production support environment, supporting live systems, prioritizing issues, owning the issue resolution to take it through completion
Good understanding of inbound, outbound and internal business processes in a warehouse such as goods receipt and put away, wave management, picking, packing, outbound staging, shipping and post goods issue, physical inventory etc
Hands on experience in managing and reporting on WRICEF objects
Experience in developing solutions architecture and implementation of global business solutions
Design solutions with innovation and ensuring the ability to deliver value over time
Experience in managing small-medium scale projects, and working with other partners like sales, finance, reporting and devops team
Act as an active change agent within the organization challenging the team and business to improve and excel
TECHNICAL COMPETENCIES (Knowledge, Skills & Abilities)
Technical skills to configure EWM, WM, third party TMS platforms (GT Info Nexus / Centiro) and integration
Set up interface architecture to send and receive data to third-party TMS applications from EWM, WM
Integration of SAP ERP, EWM with third party tools
Integration with ERP quality management
Analyzing integration issues with ERP systems using debugging of TRFC queues
Understanding of ABAP language and ability to debug
Expertise in ERP and other technical solutions with a focus on SAP
Expert skills in SAP Logistics Execution, Outbound and Inbound processes, WM/EWM
ECC and S4 experience
Experience in configuring print outputs and defining requirements for development team
Demonstrated achievement in developing and maintaining business partnership at all levels and from varying cultures around the world
Ability to work well with all levels of the organization in fast paced, dynamic environment
Ability to build strong working relationships and collaborate with others in cross-functional teams
Ability to influence others
Strong interpersonal communication skills; flexibility; responsiveness, and presentation skills
Excellent communication skills, both oral and written, including ability to produce professional documentation for standards, policies and procedures, and ability to articulate complex technical architectures to a non-technical audience
Business process skills to facilitate conversations about best practices and solution experience
Strong initiative and ability to manage multiple projects with conflicting deadlines Ability to meet tight deadlines and to prioritize tasks
Must be detail oriented with strong organizational skills
EDUCATION AND EXPERIENCE
Bachelor's degree in computer science or related area, or equivalent additional work experience required
Superior knowledge of Business process and the application of technology
Minimum 8 years of SAP system design experience in relevant area
Minimum 5 years of experience with Transportation Management system (preferred experience with GT Info Nexus and / or Centiro)
Callaway Golf is an Equal Opportunity Employer.
#LI-EH1
---
---
Carlsbad
,
California
,
United States
Our Brand Callaway was founded on the bold principle of creating demonstrably superior and pleasingly different golf products. That approach, coupled with a commitment to doing work we are proud of, has catapulted the company to a global leader in golf equipment and services. Creating innovative, high-performance golf equipment is a perpetual challenge. It demands a relentless commitment to be th...
---