Job was saved successfully.
Job was removed from Saved Jobs.
Principal eCommerce Analyst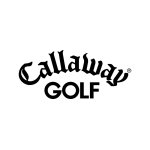 ---
Job Description
Callaway Golf Company is a leader in total performance, premium golf equipment and active lifestyle products while also being a great place to work! We are passionate and push the limits of innovation. We dare to be great while acting with integrity and respect. We stay hungry, yet humble. All while having fun and making golf enjoyable for everyone!
Our company is a blend of experience and diverse backgrounds, and our leaders have a strong history of building and selling successful initiatives. We are working to build a truly groundbreaking company, and we want top-notch people to join us in that mission.
JOB OVERVIEW
The Ecommerce Analyst will be required to work with multiple brand managers, ecommerce managers and Marketing teams to support and enhance the Marketing & Shopping capabilities of our sites. This position will help provide technical expertise in identifying, evaluating, designing and developing websites and procedures that increase the ecommerce sales and meet business objectives.
ROLES AND RESPONSIBILITIES
Work closely with eCommerce and Marketing team to document, sign off and prioritize business requirement.
Analyze consumer feedback to identify website issues/incidents, features, functions and recommend enhancements working closely with ecommerce business managers, marketing teams
Work with User Experience/Digital/Marketing/brand teams to develop concepts that address website usability and best practices
Work closely with eCommerce and Marketing team to document, sign off and prioritize business requirement for website enhancements for multiple brands (travisMathew and Jack Wolfskin) and support/assist in large projects
Work closely with Hybris development team, Quality assurance teams, third party Integration vendors and Infrastructure/security team to validate web enhancements and performance tuning.
Will be responsible for testing all the enhancements and doing an acceptance testing before releasing the features.
Be the point person for managing all the sprints/releases across the brands and bringing synergies for functionality and stability of the sites.
Effectively schedule and manage ecommerce projects with different marketing/brand teams, ecommerce onsite and offshore development teams
Maintain documentation for all the sites for features, functions and weekly reporting on Projects, tasks, Website KPI's to the ecommerce teams
Play a Key role for all the Major incidents related to the website and work with cross functional teams to close the incident down. These incidents can be performance related, fraud, Credit card related or functionality related
Review project tasks and provide accurate estimates for completion of tasks.
TECHNICAL COMPETENCIES (Knowledge, Skills & Abilities)
Able to work with business analysts under general supervision and consulting guidance to translate functional design into technical specifications.
Strong conceptual reasoning skills and discretionary judgment.
Strong project management and facilitation skills.
Strong communication skills, oral and written.
Basic working knowledge of ecommerce processes and all aspects of testing.
Basic understanding of latest development tools in Java spring framework.
Familiarity with researching web capabilities.
Working knowledge of SAP R/3 and Interfaces between SAP backend system and front-end like Hybris.
EDUCATION AND EXPERIENCE
Minimum 6 years' experience working one ecommerce sites in a team environment.
Experience in any of the ecommerce platforms like Hybris, Magento, Demandware. Hybris is a Plus.
Bachelor's degree in computer science or related area, or equivalent additional work experience required.
PHYSICAL REQUIREMENTS / WORK ENVIRONMENT (if applicable)
Work is performed in a designated professional office workstation and environment.
Extensive use of office equipment to include computer, calculator, copier, fax, and other business related machines and software.
Callaway Golf is an Equal Opportunity Employer.
#LI-EH1
---
---
Carlsbad
,
California
,
United States
Our Brand Callaway was founded on the bold principle of creating demonstrably superior and pleasingly different golf products. That approach, coupled with a commitment to doing work we are proud of, has catapulted the company to a global leader in golf equipment and services. Creating innovative, high-performance golf equipment is a perpetual challenge. It demands a relentless commitment to be th...
---