Job was saved successfully.
Job was removed from Saved Jobs.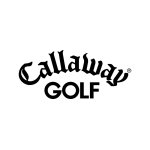 ---
Job Description
Callaway Golf Company is a leader in total performance, premium golf equipment and active lifestyle products while also being a great place to work! We are passionate and push the limits of innovation. We dare to be great while acting with integrity and respect. We stay hungry, yet humble. All while having fun and making golf enjoyable for everyone!
Our company is a blend of experience and diverse backgrounds, and our leaders have a strong history of building and selling successful initiatives. We are working to build a truly groundbreaking company, and we want top-notch people to join us in that mission.
JOB OVERVIEW
The Demand Planner position is the owner behind the development & maintenance of the North America sku-level demand forecasts as a result of action steps from the monthly Sales Planning process and incorporating and aligning to company Life Cycle plans and monthly S&OP action steps. Provide support and expertise for achieving strategic and operational goals in the following business areas: Global Demand & Supply Planning, Channel Level Sales Planning, Inventory Management and E&O Strategy, and Category Life Cycle Management. This position owns responsibility for ensuring that high quality forecasts are developed by leveraging the best available cross-functional inputs and applying judgment based on knowledge of the business and robust cross-functional discussions. Possible additional responsibilities will include the support and implementation of best practices in international regions to drive more effective alignment in support of global S&OP efforts.
ROLES AND RESPONSIBILITIES
Responsible for supporting sku-level demand planning forecasting responsibilities to support N. America Sales region; including Canada, US, and Latin America. In addition, will ensure that all forecasts reflect life cycle strategies and are in line with both market share and financial objectives.
Responsible for the development of sku-level forecasts that drive production to allow for the achievement of the annual financial objectives including regular business, new product launches, and promotions.
Develop sku-level forecasting methods that support and align with N. America sales revenue, margin, and life cycle planning objectives from a bottoms-up Channel & Key Account perspective.
Interfaces with Category Managers, Sales Teams, Marketing, Supply Planners, Program Management, R&D, and Finance to obtain information necessary for the forecasting process.
Prepares demand data and conducts detailed statistical analysis to provide best demand forecast accuracy.
Support Demand Planning (for Clubs/Packaged Sets/Balls/Softgoods/Accessories) that oversees the N. America Lifecycle Strategy and Demand Planning efforts for over 9,000+ SKU's and $400 Million worth of product and component procurement.
Consistently delivers forecast accuracy results that drive inventory levels, as well as service levels that meet or exceed targeted thresholds for regular business, new product launches, and promotions.
Ensures constant improvement in all aspects of forecasting processes that result in higher accuracy levels for regular business, new product launches, and promotions at a sku level.
Keeps informed of current best-in-class practices, processes, and techniques and brings them into the organization as appropriate.
Improves forecast accuracy by effectively analyzing sources of forecast error and recommending appropriate action plans.
Develops and publishes key forecast accuracy metrics and analyzes prior forecasts to identify potential sources of forecast error, and develops action plans to improve accuracy.
Instrumental in driving EOL process by managing N. America sku demand and product plans to a consensus EOL date and action plan. Responsibility requires a deep understanding of product profiles and risks as they relate to regional markets and product plans and long range replacement product introductions (R&D Product Landscape).
TECHNICAL COMPETENCIES (Knowledge, Skills & Abilities)
Result oriented with strong ability and desire to effectively lead and manage a project from start to finish both in time and with the desired outcomes.
Strong understanding of finance tools, practices, and principles.
Ability to work in a fast paced, dynamic environment.
Knowledge of SAP preferred.
Knowledge of Business Object and Business Warehouse reporting platforms preferred.
Knowledge of Supply Chain preferred.
Advanced knowledge of MS Word, MS Power Point and MS Excel
Knowledge of valuation and financial modeling.
Strong project management and execution skills.
Solid presentation skills.
Ability to demonstrate thought leadership by independently developing and advocating a point of view.
Ability to own and implement process changes.
Ability to effectively communicate with senior management.
Ability & willingness to travel domestically and internationally
EDUCATION AND EXPERIENCE
Bachelor Degree (B. A.) in Finance, Accounting, or Business required.
Minimum 3 years related experience and/or training; or equivalent combination of education and experience.
Callaway Golf is an Equal Opportunity Employer.
#LI-CM1
---
---
Carlsbad
,
California
,
United States
Our Brand Callaway was founded on the bold principle of creating demonstrably superior and pleasingly different golf products. That approach, coupled with a commitment to doing work we are proud of, has catapulted the company to a global leader in golf equipment and services. Creating innovative, high-performance golf equipment is a perpetual challenge. It demands a relentless commitment to be th...
---