Job was saved successfully.
Job was removed from Saved Jobs.
eCommerce Consumer Experience Specialist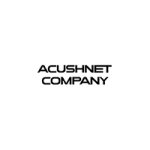 ---
Job Description
WE ARE A PRODUCT COMPANY.
WE ARE A PROCESS COMPANY.
ABOVE ALL, WE ARE A PEOPLE COMPANY.
The history of the Acushnet Company is tightly woven into the fabric of golf. From the start, we've been committed to enriching the experience of dedicated golfers through superior product performance, technological innovation, unmatched quality, and exceptional service. We are more than a collection of leading golf brands and products. We are a team united in our passion for the game. We are bridge builders who embrace our responsibility to leave our brands, businesses, communities, and the game of golf in a better position than when we started.
Together we live by the credo, "Autograph your work with excellence." We earn our position as unrivaled leaders in every category in which we compete, striving for excellence in all that we do – from the performance and consistency of our products to our engagement with golfers and trade partners, to our commitment to creating a workplace built on diversity, inclusion, belonging and respect.
Summary:
The Consumer Experience Specialist is responsible for supporting the Titleist eCommerce business through a dedicated focus on delivering best-in-class consumer experiences on Titleist.com. He/she will help set the strategic vision for the consumer experience on Titleist.com, informed by data & analytics, industry trends, benchmarking to Titleist's competitive set, and Titleist's overall brand and business strategy. He/she will help develop and execute a global eCommerce customer experience for Titleist that drives brand affinity and engagement, facilitates revenue growth, increases conversion, and promotes overall consumer satisfaction and loyalty.
The Titleist Consumer Experience Specialist will be a thought leader to drive innovation and improvements to the Titleist eCommerce customer experience, building the premier expression of the brand and bringing product stories to life in the digital space.
Responsibilities:
Responsible for assisting eCommerce Marketing Manager with consumer experience strategy development.

Lead implementation of a consistent and elevated brand experience across all touchpoints in the consumer journey from first interaction through post purchase in partnership with Brand Digital team.

Advocate and champion the elevation of 1-to-1 consumer experiences in relation to their digital consumer journey, eCommerce preferences, and digital expectations.

Act as a platform expert, supporting the overall strategic roadmap to build innovative solutions and support business objectives.

Including support of all global DTC Titleist sites.

Partner with eCommerce Business Operations Manager and eCommerce Marketing Manager to drive the implementation of website enhancements to improve site experience and performance.

Prioritize and advocate for projects with internal stakeholders and Acushnet Digital Center of Excellence.

Ongoing evaluation of the digital commerce marketing technology landscape and recommend partners/platforms to enhance the Titleist.com customer experience.

Maintain consumer data and site analytics, and conduct consumer journey evaluation, including: Site performance reporting and analytics, A/B testing, consumer satisfaction data, usability testing, UX best practices and 3rd party partners implementation/maintenance

Generate, format and distribute reporting and analysis of e-commerce business to include site analytics, campaign performance and purchaser profile metrics.

Interpret results to identify opportunities to improve the consumer experience.
Requirements:
5+ years eCommerce experience with a focus on user experiences & DTC tools and functionality.

Ability to effectively manage projects and quickly and routinely prioritize based on business impact and strategic objectives.

Proven ability to manage a site development agency relationship through agile business processes, manage and write detailed business requirement documents, and provide efficient feedback throughout sprint cycles.

Experience with Salesforce Commerce Cloud or similar eCommerce platforms is required.

Working experience on high-traffic, customer facing eCommerce websites, with mobile/responsive experience required.

Experience documenting research findings, analysis and product requirements for both technical and non-technical audiences.

Experience working on a multi-market / multi-language eCommerce sites.

Previous working knowledge of analytics tools and A/B testing, experience with Google Analytics Development experience is a plus.

Bachelor's Degree in related field (Business, eCommerce, Global Business Practices, Information Technology) is required.
#LI-ER1
---
---
Fairhaven
,
Massachusetts
,
United States
About Acushnet Company Acushnet Company was founded in 1910 as a partnership named Peabody, Young & Weeks, but quickly changed its name to the Acushnet Process Company after the town of Acushnet, MA and the process of designating the Guayule shrub's sap to make rubber. The company was originally in the business of processing rubber for sale to various businesses, including the ti...
---