Job was saved successfully.
Job was removed from Saved Jobs.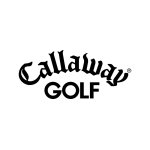 ---
Job Description
Callaway Golf Company is a leader in total performance, premium golf equipment and active lifestyle products while also being a great place to work! We are passionate and push the limits of innovation. We dare to be great while acting with integrity and respect. We stay hungry, yet humble. All while having fun and making golf enjoyable for everyone!
Our company is a blend of experience and diverse backgrounds, and our leaders have a strong history of building and selling successful initiatives. We are working to build a truly groundbreaking company, and we want top-notch people to join us in that mission.
JOB OVERVIEW
Callaway Golf has aims to continue growing its owned digital properties through best-in-class content and storytelling around its products and services. Supporting that effort, this role within the marketing group will help drive social and community marketing activities for the Callaway and Odyssey brands. With the continued expansion of the company's social media efforts, there is now an exciting role that will allow the successful individual to manage internal and external stakeholders to enhance Callaway's position as the leader in the digital golf space.
ROLES AND RESPONSIBILITIES
Input into and implementation of overall social media strategy for Callaway and Odyssey brands.
Ownership of day to day social media activity including posting, commentary, reactionary content and other organizational needs.
Day to day management of all aspects of ongoing relationship with rostered social media agency (objective and project priority setting, ongoing timeline development and management, budget management).
Co-ordination of and key communication to internal stakeholders (Content Director, VP Marketing, Product Category leads)
Collaboration with internal and external stakeholders regarding measurement and reporting of key social metrics.
Interface with brand ambassadors, including Tour Professionals and key influencers.
Expected to contribute to wider department strategy setting and launch planning
Additional responsibilities to potentially include evaluating new content opportunities, managing creative content projects, measurement and reporting, platform-specific marketing, event management, audience acquisition, among others.
TECHNICAL COMPETENCIES (Knowledge, Skills & Abilities)
Advanced understanding of digital marketing and experience in lead generation tools, earned media, paid media, owned media, attribution, optimization, etc.
Passion for golf (including pro tours); ability to use golf knowledge to communicate directly with the consumer related to features and benefits of Callaway Golf products and services.
Ability to leverage data and analytics to identify opportunities and insights and translate needs into executable and measurable plans.
Campaign leadership skills for end-to-end campaign development including strategy, segmentation, targeting, etc. in a multi-channel environment
Ability to supervise others and lead project teams
Demonstrated success in integrating social media with broader communications, marketing and advertising programs
Ability to think creativity and analytically, communicate clearly and effectively in any medium, and interact with a high level of professionalism and confidentiality through all levels of the organization
Ability to manage detailed project plans with accuracy, positivity and passion
Demonstrates excellent customer service, transparency and team-first mentality
Works independently, quickly and with limited direction
Professional, dynamic and friendly demeanor
EDUCATION AND EXPERIENCE
Bachelor's degree required
Minimum 7 years in digital media or a related field
Sporting goods knowledge a plus
Callaway Golf is an Equal Opportunity Employer.
#LI-CS1
---
---
Carlsbad
,
California
,
United States
Our Brand Callaway was founded on the bold principle of creating demonstrably superior and pleasingly different golf products. That approach, coupled with a commitment to doing work we are proud of, has catapulted the company to a global leader in golf equipment and services. Creating innovative, high-performance golf equipment is a perpetual challenge. It demands a relentless commitment to be th...
---