Job was saved successfully.
Job was removed from Saved Jobs.
Landscaper/Groundskeeper (Turf Equipment Operator), Titleist Performance Institute, Oceanside, CA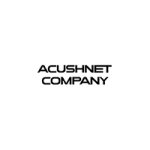 ---
Job Description
Acushnet Company is the global leader in the design, development, manufacture, and distribution of performance-driven golf products. Today, we are the steward of two of the most revered brands in golf –Titleist, one of golf's leading performance equipment brands, and FootJoy, one of golf's leading performance wear brands. We believe we are the most authentic and enduring company in the golf industry. Our mission – to be the performance and quality leader in every golf product category in which we compete!
Job Title: Landscaper/Groundskeeper (Turf Equipment Operator)
Location: Oceanside, CA
Salary range: $18.76 - 22.11 / hour, plus bonus eligibility
POSITION SUMMARY
Assist in maintenance of the Titleist Performance Institute facility, grounds and greens.
QUALIFICATIONS/REQUIRED EXPERIENCE
Minimum of one (1) year of landscape experience (Golf Course / Greens experience preferred) as well as proven skills in general landscaping, irrigation, sufficient planting and grounds maintenance. Advanced experience in the use all tools related to landscaping, grounds maintenance, greens maintenance and general maintenance. This includes hand tools, powered hand tools, lawn mowers and moving equipment. Excellent attention to detail and ability to mow in straight lines.

Ability to lift up to 50 lbs. regularly. Ability to work outdoors and stand and walk for long periods of time. Must have the ability to work early hours and potentially on holidays or weekends. Must be eighteen (18) plus years of age, have a valid driver's license and clean driving record.

Must be detail oriented, organized, and efficient and have the ability to recognize the level of quality acceptable to keep facilities continually looking their best. Must be friendly, confident, exercise good judgment, a team player and have the ability to communicate effectively with clients/ visitor's management and peers. Must have an excellent work ethic, must be self-motivated with the ability to follow direction and complete tasks on schedule.
KEY RESPONSIBILITIES
Operates equipment and uses all tools related to landscape grounds, greens and general maintenance to keep facilities continually looking their best. This includes hand tools, powered hand tools and moving equipment.

Maintains facility, grounds, greens and parking lot to Company standards. Maintains hardscape and plant material at front entrance and building and surrounding. Plants and tends flowerbeds, trees, and shrubs; trims, mows lawns; applies fertilizer and may utilize pesticides and pest control equipment.

Assists in operation of the equipment used for golf ball picking, cleaning and sorting. Follows established procedures for the basic maintenance of tools and equipment such as lubricating, sharpening, replacing broken handles, making simple adjustments, and repairs, as necessary.

Assists in general facility set up for special events. May support the facilities department with special projects.
KEY RELATIONSHIPS
Test Facility Superintendent
To apply
Candidates meeting the qualifications listed above are invited to submit their resume along with salary requirements via the apply button for this job at:
https://employment.acushnetgolf.com/ and must submit a resume in "MS Word Form ONLY" in order to be considered.
Acushnet Company is an equal opportunity employer. All qualified applicants will receive consideration for employment without regard to race, religion, color, national origin, sex, sexual orientation, age, status as a protected veteran, among other things, or status as a qualified individual with a disability. EEO Employer/Vet/Disabled. Acushnet Company offers competitive salaries to commensurate with experience and a comprehensive benefit package consisting of medical & dental; 401(k) savings plan; tuition assistance; life & disability insurance; vacations/holidays; on site wellness programs / facility; etc. and generous product discounts.
#IND2-TK (3-11-22)
---
---
Fairhaven
,
Massachusetts
,
United States
About Acushnet Company Acushnet Company was founded in 1910 as a partnership named Peabody, Young & Weeks, but quickly changed its name to the Acushnet Process Company after the town of Acushnet, MA and the process of designating the Guayule shrub's sap to make rubber. The company was originally in the business of processing rubber for sale to various businesses, including the ti...
---