Job was saved successfully.
Job was removed from Saved Jobs.
2022 MBA Intern - Brand Strategy and Marketing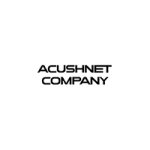 ---
Job Description
Acushnet Company – Union Green
Graduate Student Intern, Marketing & Graphic design – 2022 – May to August
Acushnet Co. (NYSE: GOLF), a $1.6 billion company, is the global leader in the design, development, manufacture and distribution of performance-driven golf products.
In February 2020, the Acushnet Company launched Union Green, a golf ball and lifestyle brand that represents a new groundbreaking chapter for golf. Union Green recognizes and embraces players who respect quality and performance yet are looking for golf to be no nonsense, no frills, all enjoyment.
With Union Green we are pioneering a brand that accepts golfers as themselves. A brand for people who head to the first tee just as they are and love to play the game on their own terms. They play for fun, for camaraderie, to escape the routine, and find the golf course as the perfect place to connect with the people who share their passion.
The Union Green team is looking for a graduate intern to report to the Union Green Marketing Manager and GM and support all aspects of Union Green brand development and marketing as summarized below:
Brand Strategy and Marketing: Play an integral role in development and execution of brand strategy and day to day management of the Union Green brand,

with responsibilities including, but not limited to, the following: Support the planning, implementation, and execution of successful marketing programs (including brand strategic planning, market positioning, pricing, promotion, advertising). Lead the development of strategies and objectives for building and executing year-round brand engagement through partnerships, social media, and other marketing vehicles. Utilize category and consumer insights to identify growth opportunities and drive innovation in product development as well as marketing initiatives. Assist in the planning and execution of Union Green events and promotions.

Graphic design and video editing skills: Help shape how Union Green is presented to consumers by crafting email content creative, social media content, tik tok editing skills, product design, digital banners, as well as website design in order to help maintain and refresh our website to reflect new products and promotions.

HTML or wireframe website updates and implementation may also be needed.

Union Green Three-Year Strategic Plan: Support the development of the 2023-2025 Union Green Strategic Plan. Work under the guidance of the GM, Union Green and the Leadership Team to ensure relevant data to assist business evaluation and guidance on a 3 year, annual, quarterly and monthly basis.
Desired Qualifications:
Passion for brand development and management, strategic analysis, digital marketing, and product design and creation

Graphic design experience and interest

Website design and HTML/Wireframe experience

An eagerness to learn, and natural curiosity

Advanced skills in photoshop & video editing skills

Advanced skill set in Microsoft Excel and PowerPoint

Comfortable in a fast-paced and deadline-driven environment

Ability to work effectively in a cross-functional team environment with high business acumen

Strong attention to detail

Golf experience/familiarity with golf a plus
Location/Hours:
Union Green is located in Fairhaven, MA (car and some air travel required)

8a – 5p, Monday – Friday

Reports to GM, Union Green
Expected Experience Outcomes:
After successful completion of the internship, the student will have the opportunity to present to Titleist Leadership the strategies and executions taken on the various projects. They will also be able to walk away from this internship with a strong design portfolio and essentially a product line to showcase in their future endeavors.
---
---
Fairhaven
,
Massachusetts
,
United States
About Acushnet Company Acushnet Company was founded in 1910 as a partnership named Peabody, Young & Weeks, but quickly changed its name to the Acushnet Process Company after the town of Acushnet, MA and the process of designating the Guayule shrub's sap to make rubber. The company was originally in the business of processing rubber for sale to various businesses, including the ti...
---