Job was saved successfully.
Job was removed from Saved Jobs.
Receptionist/Department Assistant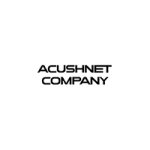 ---
Job Description
Acushnet Company is the global leader in the design, development, manufacture, and distribution of performance-driven golf products. Today, we are the steward of two of the most revered brands in golf –Titleist, one of golf's leading performance equipment brands, and FootJoy, one of golf's leading performance wear brands. We believe we are the most authentic and enduring company in the golf industry. Our mission – to be the performance and quality leader in every golf product category in which we compete!
Job Title: Department Assistant / Receptionist
Location: Carlsbad, CA
Salary Range: $39,000 - $49,000 Annually, Plus Bonus Eligibility
Position Summary:
Manages the administration of a variety of tasks for the Sales Operations and Human Resources areas. Acts as the buildings primary Receptionist greeting guests, scheduling appointments, answering, and routing phone calls accordingly and coordinating with vendors and delivery staff. Provides back-up support for other Administrative Assistants and Customer Service as required to ensure smooth business operations.
Qualifications/Required Experience:
High School Diploma or equivalent required. College Degree highly preferred.

A minimum of one (1) year experience in a client facing role with administrative related duties.

Must have a strong level of expertise, proficiency and aptitude with technology and ability to quickly adapt to new technology to make administrative tasks and service more efficient

.

Proven advance skill level with Microsoft Office (Outlook, Word, Excel, and PowerPoint)

.

Previous experience working with an ERP system preferred

.

Lift/carry 10-20lbs periodically

.

Superior interpersonal skills with the ability to quickly establish rapport with individuals at all levels

.

Ability to maintain knowledge of confidential information

.

Must be able to manage difficult or emotional situations, respond promptly to customer needs, and solicit customer feedback to improve service, respond to requests for service and assistance, and meet commitments

.

Must exhibit the following job competencies: Planning/Organizing - Prioritizes and plans work activities; Uses time efficiently; Plans for additional resources; Sets goals and objectives; Organizes or schedules other people and their tasks; Develops realistic action plans. Teamwork - Balances team and individual responsibilities; Exhibits objectivity and openness to others' views; Gives and welcomes feedback; Contributes to building a positive team spirit; Puts success of team above own interests; Able to build morale and group commitments to goals and objectives; Supports everyone's efforts to succeed. Organizational Support - Follows policies and procedures; Completes administrative tasks correctly and on time; Supports organization's goals and values Professionalism - Approaches others in a tactful manner; Reacts well under pressure; Treats others with respect and consideration regardless of their status or position; Accepts responsibility for own actions; Follows through on commitments. Adaptability - Adapts to changes in the work environment; Manages competing demands; Changes approach or method to best fit the situation; Able to deal with frequent change, delays, or unexpected events. Dependability - Follows instructions, responds to management direction; Takes responsibility for own actions; Keeps commitments; Commits to long hours of work when necessary to reach goals; Completes tasks on time or notifies appropriate person with an alternate plan. Initiative - Volunteers readily; Undertakes self-development activities; Seeks increased responsibilities; Takes independent actions and calculated risks; Looks for and takes advantage of opportunities; Asks for and offers help when needed

.
Key Responsibilities:
Primary responsibility to serve as the first point of contact for all guests entering the building. Must always exhibit the highest level of professionalism to maintain and build customer relationships through exceptional service experience. Greets clientele, sees guests are escorted to appropriate place, provides directions, schedules conference rooms, and uses Outlook to manage calendars and send invitations. Assists in the set-up of meeting rooms, including audio/visual equipment, furniture configuration, and food/beverages according to the daily schedule.
Manages administrative duties for Sales and Customer Service initiatives including compiling daily phone metric reports and processing mail room and shipment requests. Provides back up support for processing order entry into AGS including credit/rebills, RAs and call tags. Can help with seasonal billing of club partner programs.
Helps assist with marketing room, set up for tours and company store. Also, can help support the Sales and Marketing administrative assistant.
Assists in, maintaining confidential and up to date personnel files, coordinating interviews, communicating information to candidates, editing job ads, and posting them in several required areas, and compiling new hire orientation materials.
Receives and distributes daily company mail. Prepares all administrative Fed Ex packages providing senders with conformations of deliveries. Manages associate ticket sales for various attractions (benefit perks) maintains through accounting of them and repurchases as needed. Will order various office supplies and generate POs working closely with Finance to provide necessary documentation and to help research any discrepancies. Manage and handle special projects assigned.
Manages the sign in and out of employee rental club program and ensures all inventory is returned on time and accounted for. Manages the weekly tee time reservations for employee golf benefit program ensuring that contractual obligations are being met by both the courses and associates.
Key Relationships: Manager, Club Customer Service
How To Apply:
Candidates meeting the qualifications listed above are invited to submit their resume along with salary requirements via the apply button for this job at: https://employment.acushnetgolf.com/ and must submit a resume in "MS Word Form ONLY" in order to be considered.
LI-TK1
---
---
Fairhaven
,
Massachusetts
,
United States
About Acushnet Company Acushnet Company was founded in 1910 as a partnership named Peabody, Young & Weeks, but quickly changed its name to the Acushnet Process Company after the town of Acushnet, MA and the process of designating the Guayule shrub's sap to make rubber. The company was originally in the business of processing rubber for sale to various businesses, including the ti...
---