Job was saved successfully.
Job was removed from Saved Jobs.
Sr Intellectual Property Counsel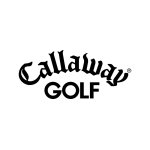 ---
Job Description
Callaway Golf Company is a leader in total performance, premium golf equipment and active lifestyle products while also being a great place to work! We are passionate and push the limits of innovation. We dare to be great while acting with integrity and respect. We stay hungry, yet humble. All while having fun and making golf enjoyable for everyone!
Our company is a blend of experience and diverse backgrounds, and our leaders have a strong history of building and selling successful initiatives. We are working to build a truly groundbreaking company, and we want top-notch people to join us in that mission.
JOB OVERVIEW
Under general supervision of the Deputy General Counsel, Intellectual Property, the Senior Counsel, Intellectual Property will provide legal advice to the Company on a broad range of issues in the assigned areas, including patent prosecution, patent clearance, patent litigation, patent licensing, trade secret law, and patent docketing.
ROLES AND RESPONSIBILITIES
• Conduct patent freedom to operate searches and write clearance opinions for Company technology, including golf clubs, golf balls, golf accessories, soft goods products, outdoor equipment, apparel, and golf entertainment technology.
• Work with research & development (R&D) and design departments at various Company brands to develop new ideas and document them in Invention Disclosure Forms.
• Draft utility and design patent applications on new technologies and prosecute them to issuance with the USPTO.
• Work with and manage foreign patent counsel to file patent applications in foreign jurisdictions.
• Review existing company patent portfolio and identify areas of opportunity for new filings.
• Identify existing patents that cover each new product launch and update the online patent marking page.
• Train R&D and design departments at various brands on basic patent and trade secret law and requirements for patent filings.
• Support litigation counsel in intellectual property infringement disputes.
• Oversee patent docketing system (Anaqua) and patent docketing resources.
TECHNICAL COMPETENCIES (Knowledge, Skills & Abilities)
• Possess and maintain comprehensive knowledge of U.S. and international laws for the assigned areas, especially in patent law.
• Consider and understand legal and practical impact of business decisions.
• Ability to persuade colleagues as to appropriate course among many legal choices.
• Ability to think strategically and provide visionary leadership.
• Skilled at effectively communicating orally and in writing with specific proficiency in business writing.
• Ability to take the initiative to start and complete assignments without direct supervision.
• Ability to manage multiple priorities and demands successfully.
• Ability to exercise excellent judgment and work ethic.
• Ability to be a coach or team player, as needed.
• Intermediate knowledge of Microsoft Word, Excel and PowerPoint.
EDUCATION AND EXPERIENCE
• Juris Doctorate degree from an accredited law school required.
• 5-10 years related law firm and/or corporate legal experience with emphasis in areas assigned.
• Member of the US Patent Bar
• Member of the State Bar of California or ability to satisfy in-house specialty requirements.
Callaway Golf is an Equal Opportunity Employer.
#LI-EH1
---
---
Carlsbad
,
California
,
United States
Our Brand Callaway was founded on the bold principle of creating demonstrably superior and pleasingly different golf products. That approach, coupled with a commitment to doing work we are proud of, has catapulted the company to a global leader in golf equipment and services. Creating innovative, high-performance golf equipment is a perpetual challenge. It demands a relentless commitment to be th...
---